Retailers know discounts and flashy marketing materials alone don't lure foot traffic. Consumers demand a complete brand experience flowing between the real world and the virtual world. Retail marketing is changing.  How can brands deliver authentic brand engagement in real life and online?
Integrating customer social media content, or user-generated content (UGC), is the answer. People love to be included and brands love to show that their products are popular. UGC delivers on both accounts, engaging consumers before, during, and after their experience while providing the opportunity for customers to promote the brand.
But user-generated content's true value is more than social likes or shares.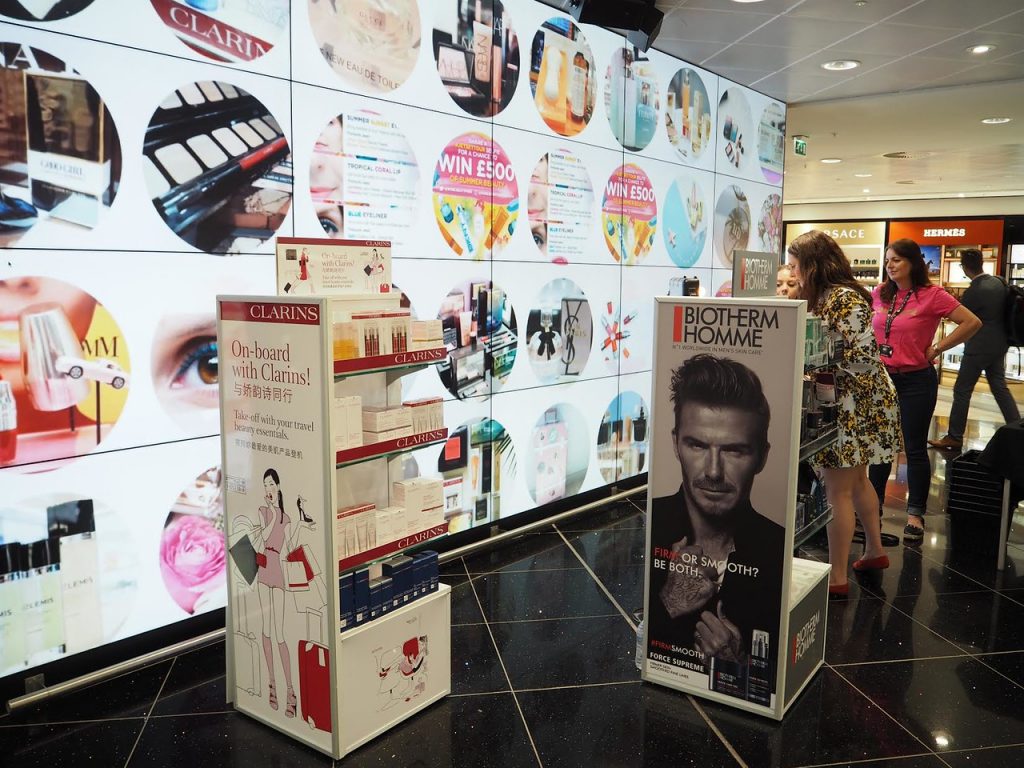 1. Your Retail Marketing Team Will Thank You
Go ahead. Ask your marketing team what they spend the most time doing. Constant content generation optimized for multiple platforms devours valuable time and creative juices from your marketing team.
Free their time to be more effective marketers with UGC and leverage consumers to become your marketing force. By collecting the best user-captured brand photos, reviews, and videos, save hours creating original content while staying on top of what's trendy right now.
Your website, signage, ad units, email newsletters, and OOH campaigns could use a face lift. It's simple to get social content from your customers into brand marketing channels. The longer brands wait to use relevant social content, the more value is lost. Let your current fans create and let your marketing team maximize their promotion
2. People trust social proof
Who are you going to believe: the ad claiming "4 out of 5 orthopedists recommend" or the next door neighbor who swears by their new shoes? People trust other people, not brands, when making purchasing decisions. Studies show authentic content created by fellow consumers converts more than branded content.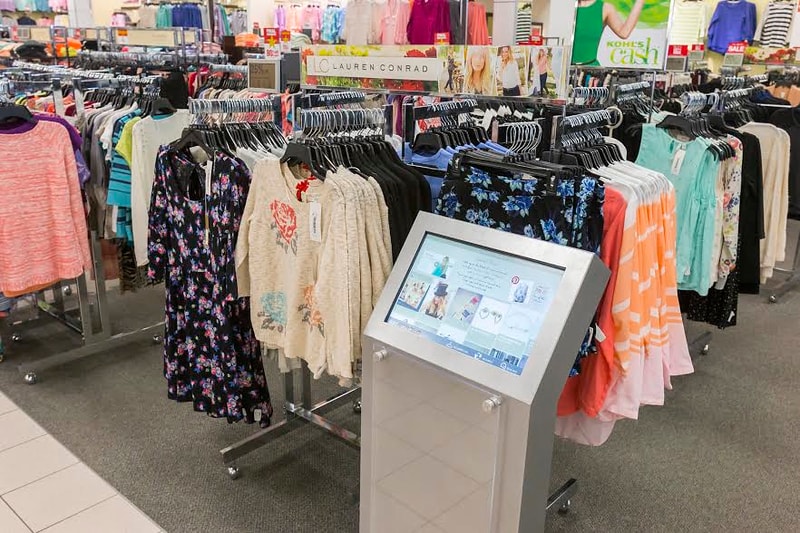 In fact, 93% of consumers find UGC helpful in making purchasing decisions. Thousands of ads cross our screens every day; user generated social content works because the messaging is authentic and real. And who better to speak to your customers than your current customer? UGC turns consumer fans into your best brand advocates.
3. Higher authentic engagement
Just slapping a hashtag on a poster doesn't mean the consumer really understands how to engage with the brand. Using UGC in retail marketing is a way for brands to develop relationships with their customers. Too many brands take a one-sided approach.
User generated content shows consumers how and why they should be involved. Display UGC on retail signage to showcase how fellow consumers interact with the brand. The positive interaction helps retailers foster the relationships they're looking for with social profiles.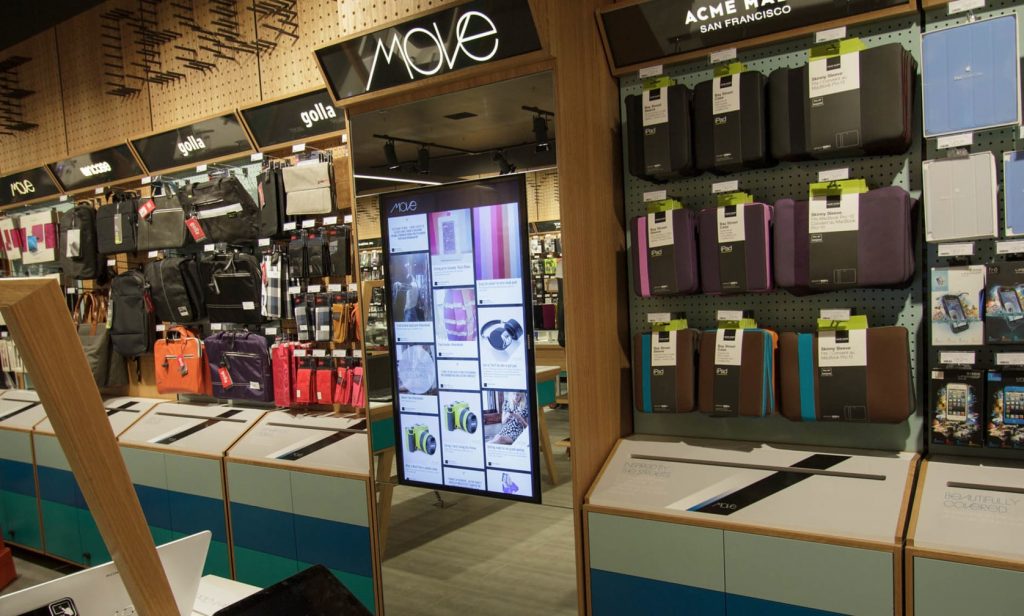 Mix professionally produced content with UGC and watch brand engagement increase an average of 28%.
4. Boost the bottom line
The whole point of retail marketing is customer conversion. UGC ads received four times higher click-through rates with an average 50% reduction in cost-per-click compared to brand-generated content only. Another benefit of using social content from your customers?
Additional revenue through selling advertising and sponsorships. Digital screens showcasing what's happening right now are perfect for delivering sponsored content. Example: A mall that can put digital ads side-by-side with real-time Instagram posts from shoppers buying at stores right then. 
5. Reach more consumers
As mentioned in the beginning, UGC keeps consumers engaged during all phases of the shopping process. Case studies and reports on UGC demonstrate its positive impacts on every aspect of the online marketing funnel. How? UGC boosts a brand's social reach.
Pulling user-generated content leverages the consumer's network to share authentic material. Expanded social reach through UGC boosts brand reputation, social engagement, website traffic, and most importantly to retailers, sales.
—
Engage your audience in new, authentic ways with user-generated content in your retail marketing strategy. Trust your fans to be your advocates and watch UGC pay off with increased brand awareness, customer reach, and revenue.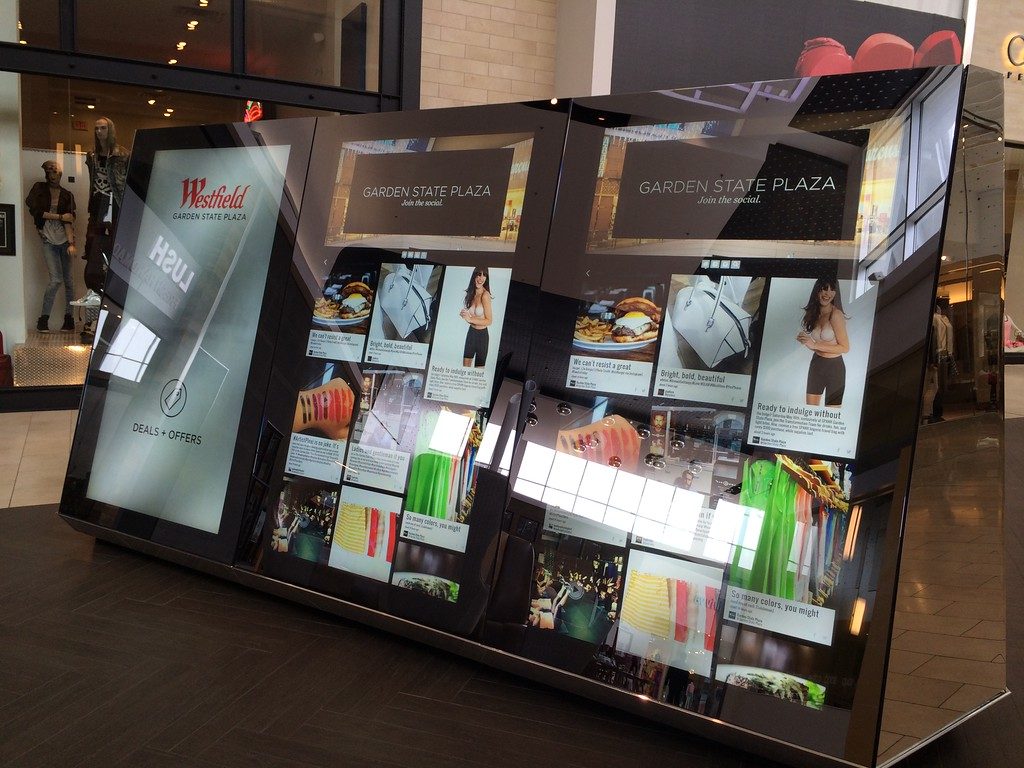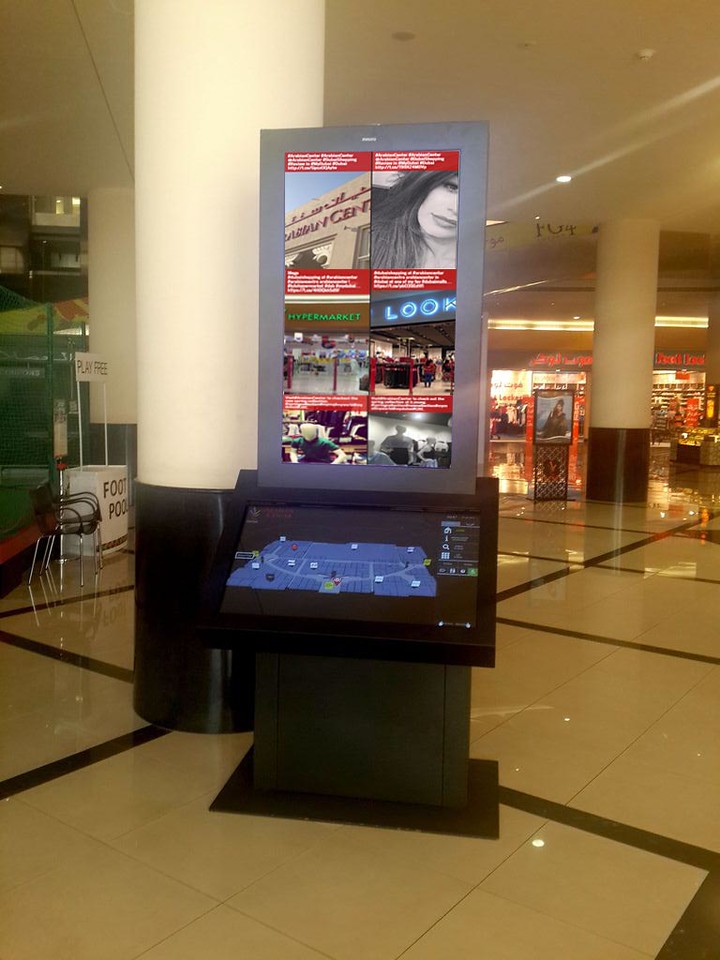 What is the hardest part about keeping customers engaged in the new shopping environment?  Let us know in the comments.
—
Ready to supercharge your retail marketing? Talk to one of our user generated content specialists today.