What Are Social Media Aggregator Tools?
A social media aggregator is a tool that allows you to collate posts and updates from many different social media feeds. It creates an organized view of social posts on a specific topic. Social media aggregation is often used to display user-generated content on live social walls.
When you woke up this morning, did you jump straight onto your social platforms to see what you missed overnight?
You're not alone.
In fact, now more than ever, social media sites and feeds are providing consumers with the chance to stay in touch with friends, learn, and stay on top of the latest news all in one place.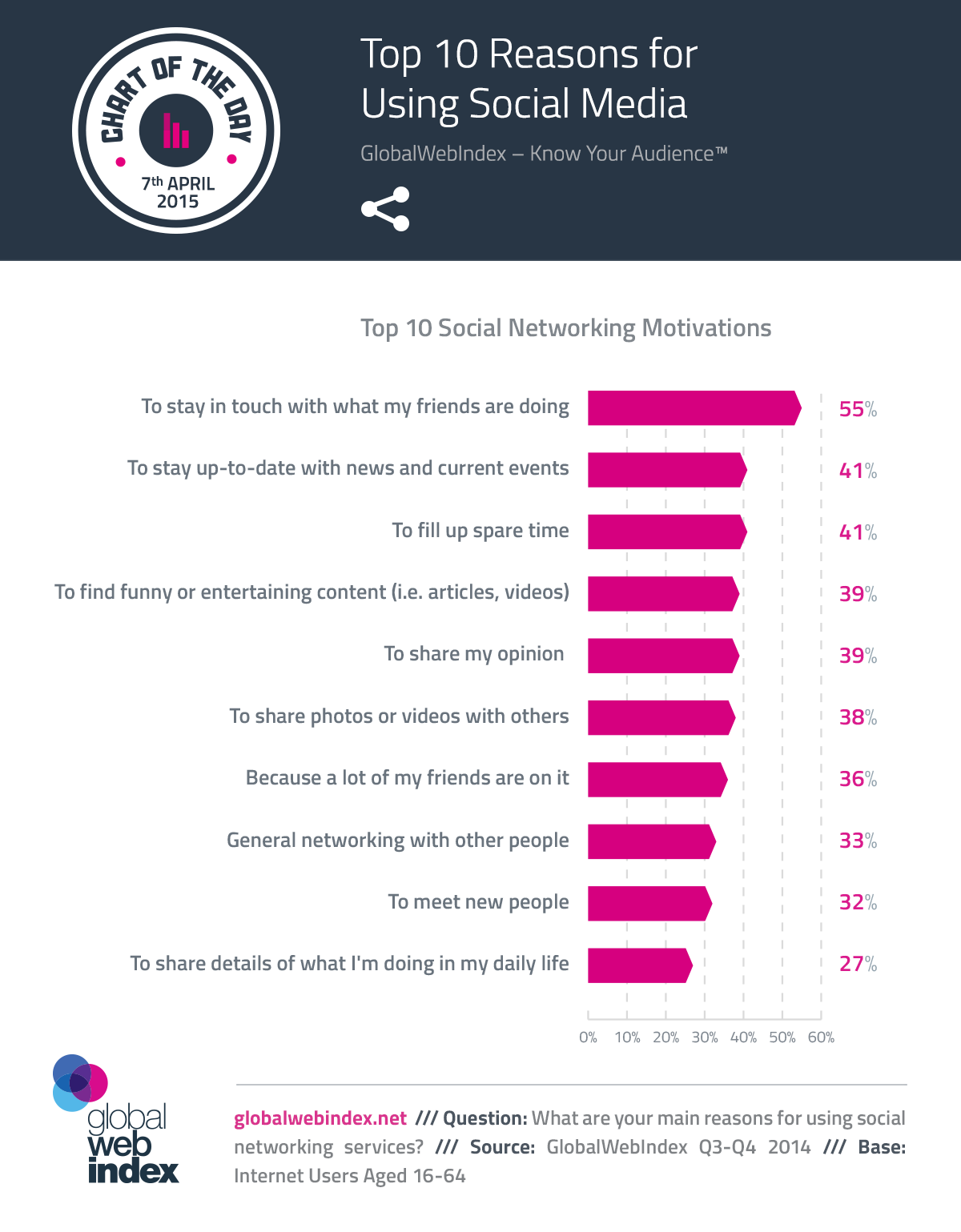 But if you're like most people, you don't just check one social platform. Maybe you have Facebook, Twitter, Instagram, Snapchat, Pinterest, and a few other apps on your phone.
It can get difficult trying to keep up with everything going on and it's time-consuming even trying, right?
Cue the social media aggregator.
What is a Social Media Aggregator?
Social media aggregators, like TINT, are tools that allow you to bring together updates and posts from numerous different platforms and curate them in one place.
Basically, they simplify the whole social media process by creating an organized view on a particular subject.
Think about it this way: if you're hosting a big event and you have a hashtag, your attendees might start posting with said hashtag on Twitter, Facebook, and Instagram. And, while you could just share the feeds from one platform, you might miss out on some awesome content by doing so.
With a hashtag aggregator, you can bring together the hashtags on all of these channels and present them in one tidy place. Neat, huh?
Perhaps the best part, though, is that social media aggregators tend to run in real-time, meaning you can share the latest updates on a certain topic with your followers, attendees, or customers in the moment.
This creates a sense of authenticity and community around your business because it's kind of like a dialogue happening right now.
Your social media display can be presented at events on a wall or on a website, helping you drive engagement and generate a buzz around your brand and a topic of your choosing.
Why Use Social Media Aggregators?
According to a study by eMarketer, 43% of marketers admit they don't have time to hunt down great content.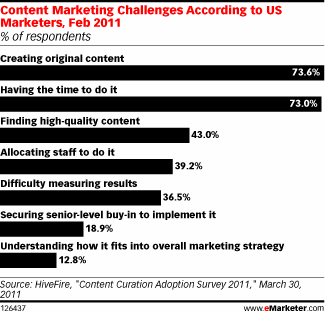 Taking this further, almost three out of four marketers admit they don't have the time to produce original content – yikes.
If this is you, you're probably wondering how you can either find the time to create more content or figure out a workaround (hint: a content aggregator is a great workaround).
Let us ask you this: do you want to become a useful, trusted source of information for your audience?
Of course you do! But how can you do that when you just don't have the time to put together original content?
Well, social media aggregators give you the chance to share interesting snippets and generate discussion amongst your audience without you having to spend hours and hours putting together epic pieces of content.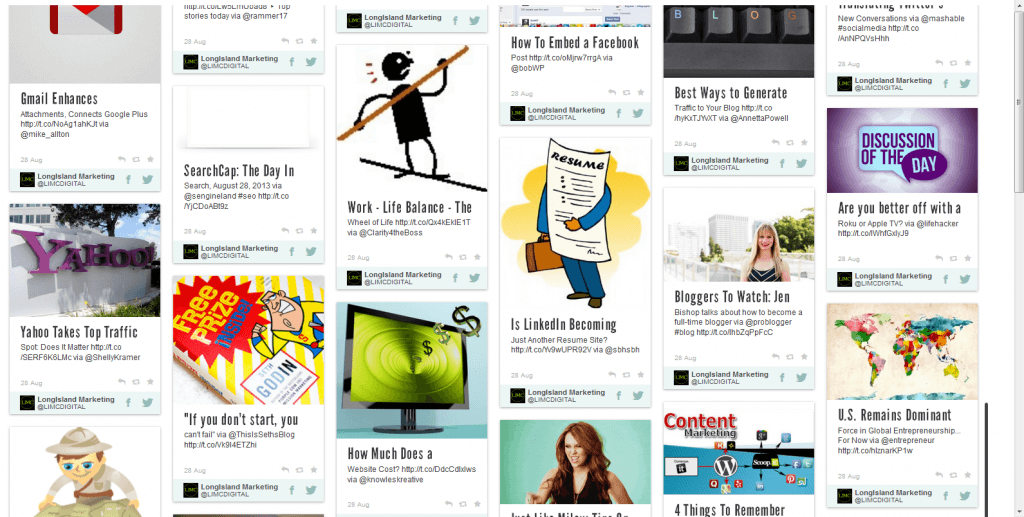 You probably know by now that building an audience and boosting your brand isn't just about your personal expertise. It's about solving the key problems your audience have, right?
Aggregate and Display Social Content Anywhere
Trusted by:
Which is why social aggregation is so successful.
You are essentially solving problems by finding and sharing useful content (that may or may not be your own) and bringing it together in one easy-to-access place.
Take this example from LA Fashion Week. They used a TINT social feed to share the latest gossip, trends, and goings-on and generated over 100 million impressions.
It gave them the chance to turn their high-end event into something accessible for the average consumer, by allowing attendees or non-attendees to share their opinions, photos, and content on the big screen.
What Should You Look For in An Aggregator?
There are a lot of aggregators out there, from Twitter aggregators, to Facebook aggregators, Instagram aggregators and everything in between. So how do you know which one is right for you and your business?
1. Reliability
This is key if you want to create an all-encompassing experience for your audience. You want to make sure the company you use pays for their compliance with other social networks, meaning they have explicit permission to pull content from one platform and display it on another.
If the aggregator you choose doesn't do this, you won't be able to capture all the posts from your audience and you might face several connection issues.
2. The Ability to Moderate
This is incredibly vital, especially if you plan on sharing your feeds in real-time.
The internet is full of trolls these days and, if you start using a successful hashtag, the chances are you're going to get a rogue troll or two spamming it or posting inappropriate content.
Think about what this would mean if you were showing your aggregator at a live event with the display on full show for everyone to see.
The ability to moderate means you can review and approve content before it goes live on your public-facing feed, saving you and your business from potentially sticky situations.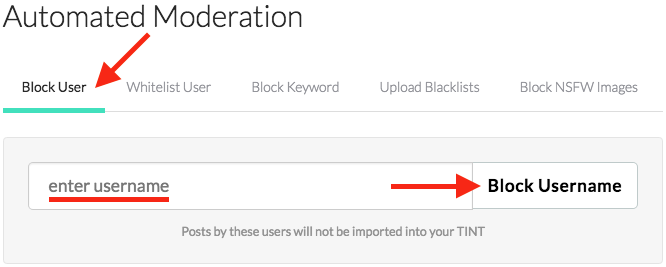 You can take this one step further too, and look into aggregators that have an automated moderation feature like we do at TINT. You can set rules and conditions for posts to go live, making it great for live events.
3. Content Management
The great thing about implementing a social aggregator is that you can craft your own story through different mediums and methods.
As well as pulling in content from your fans, followers, attendees, and customers, you might also want to add your own custom content to add another dimension to your feed.
4. Analytics
Chances are, you're going to want to know how well your social media aggregator performed, right?
This means analytics are vital if you want to glean results and optimize your feeds for the next time. With in-built analytics like those we use at TINT, you can get a full report on your audience's engagement and get numbers, facts, and figures about your feed's overall performance.
Different Ways to Display Your Social Media Aggregator
Now you know why having a social feed aggregator is important and what you need to look for when finding the right one for you, let's dig into the different ways you can display your feed
1. Display Social Media Feed on Website
If you're running an online campaign or simply want to build up a story around your brand over the internet, you can display your social media aggregator on your website.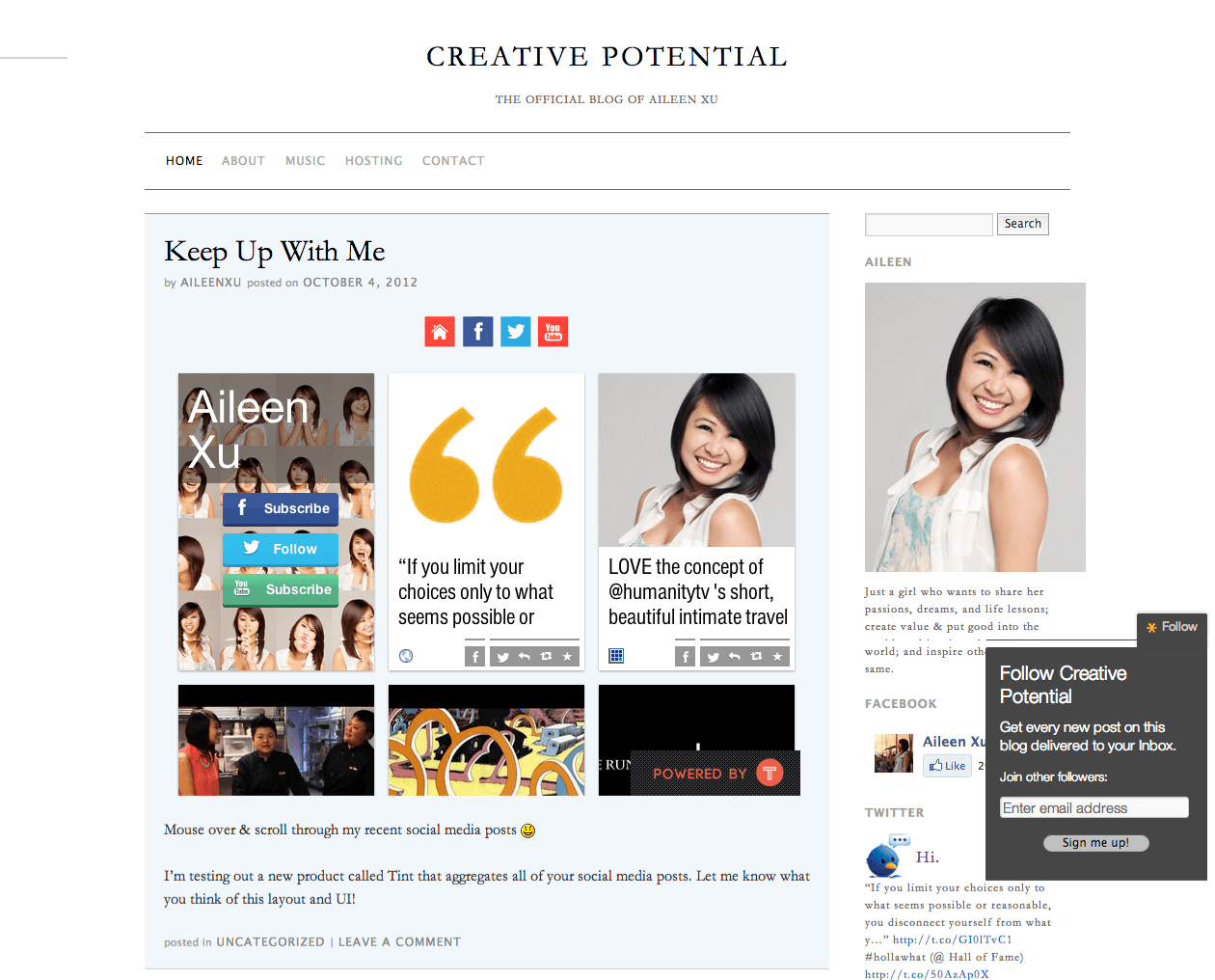 You can dedicate an entire page to your feed, providing a single, simple place where your audience can access the information and browse through real-time happenings.
2. Display Social Media Feed on Digital Screens
Alternatively, you can display your aggregated feed on a digital screen in the lobby of your offices, on the streets, or dotted around your live event.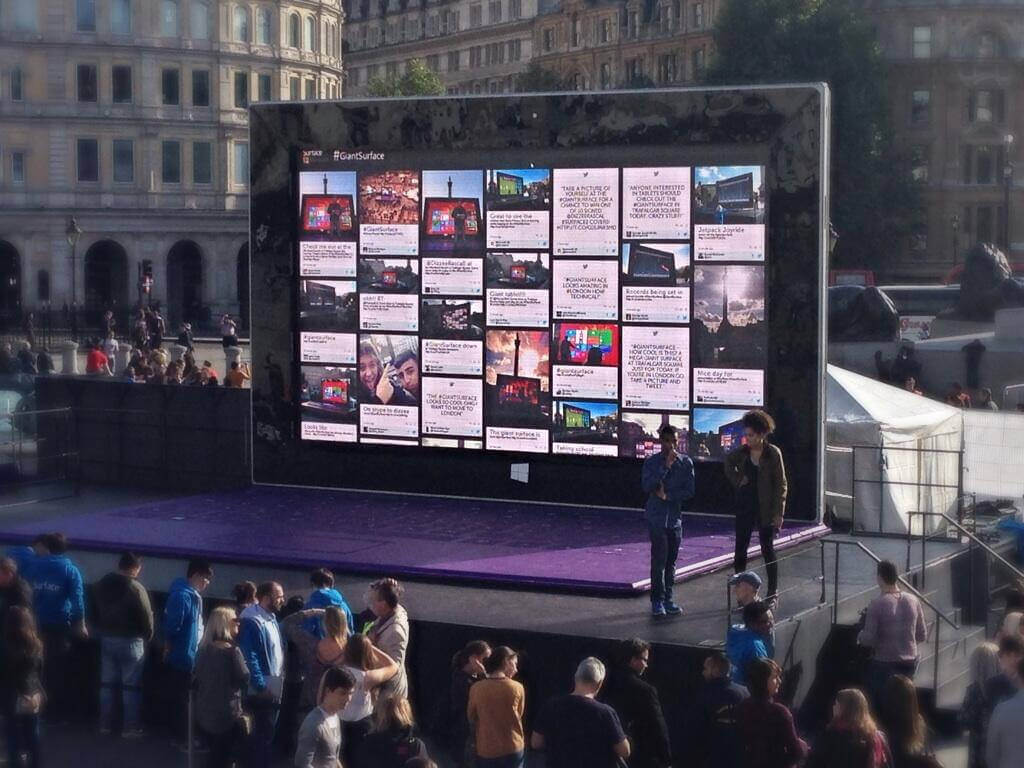 This is a great option if you're running an in-person campaign, like a live event or an ad campaign in underground stations or on billboards.
3. Display Social Media Feed on Projectors
If you're running a large live event, like a concert, sporting event, or a charity event, displaying your aggregated feed on a large projector gives your attendees the chance to see what's happening in real-time.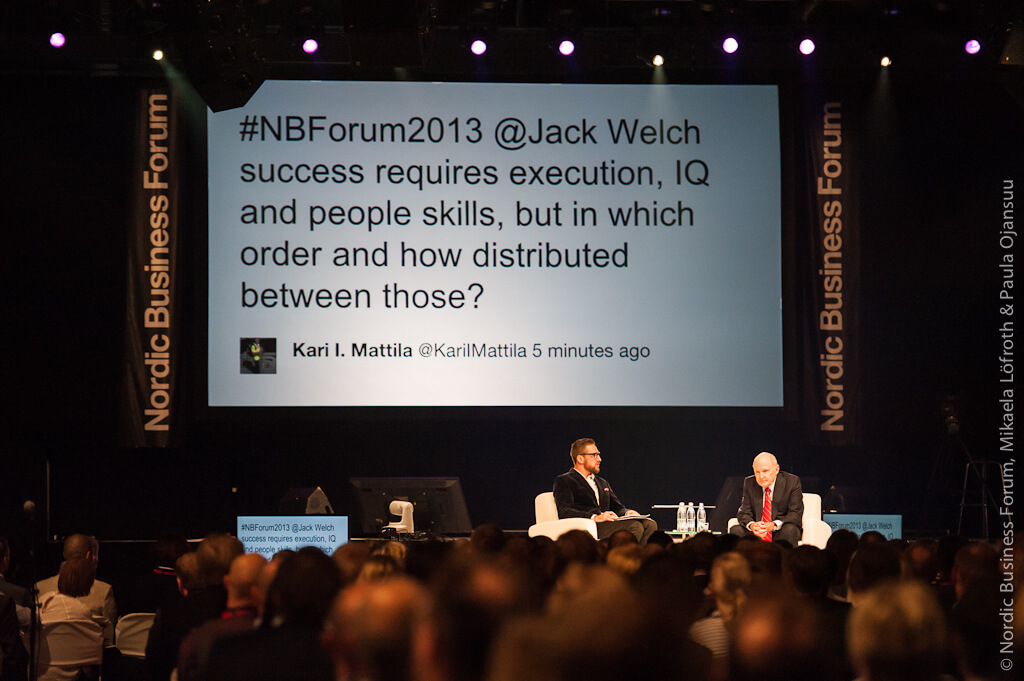 You can draw in content from attendees, people who are watching elsewhere, and delegates or performers to create a rounded experience for everyone in situ. This is perfect for creating a sense of community and drumming up a sense of excitement live on the day.
List of Social Media Aggregator Apps
If you're looking for a social media aggregator for your website, campaign, or event, you're in luck. There are a plethora of available apps that cater to a wide range of customers. Because there are so many solutions, the biggest challenge is finding the one that fits your needs and your budget. To help, we've curated a list of the best apps so you can quickly find the best aggregator for you:
1. Free / Open Source Aggregators
These aggregators are meant for individuals with a limited budget and don't need any support or advanced features or multiple networks. For example, if you just need to put your Instagram photos on your blog's sidebar, or add a twitter feed to your personal site. Due to changes in Instagram's API, free aggregators are no longer functional.
2. Small Businesses Aggregators
These apps are for when you need more support than a free aggregator, but don't need the bells and whistles of an enterprise solution. Key features that distinguish these apps from the free ones include advanced customizability, email support, and real-time updates. Following Instagram API changes, several smaller aggregators have also gone the way of the dinosaur.
3. For Larger Businesses and Enterprise
These solutions come with features that are essential for marketing teams looking to aggregate social content professionally. Key features that are usually included at this level of the product include API access, user management, and legal rights management. Email and phone support are also usually provided, as well as a dedicated customer success representative to help you make the most of each platform.
We know that social aggregation is absolutely vital for businesses if they want to create a community around their brand, become known as an expert in their niche, and create a dialogue between themselves and their audiences.
This is why at TINT we have created an entire platform that pulls content from numerous different social media channels, allows you to upload custom content, moderate your feed to curate an irresistible experience, and analyze your results so you can see how engaged your audience were and how well your campaign performed.
If you have any questions about social media aggregation, feel free to reach out and ask away – we're here to help on anything aggregation-related.
Trusted by 5000+ Brands