The Trending 7: Streamlining Content and New Social Media Tools
Reading Time:
4
minutes —
Marketing
The world of advertising and marketing is constantly evolving, with new tech, trends and best practices popping up nearly every day. We've rounded up this week's most compelling facts and insights so that you can stay in the know and ahead of the game.
Fashionistas Instagram Report: How and Why Fashion Brands Are Rocking It On Instagram
Summary: For those in the world of fashion and clothing, Instagram is the tool to use. Why? It's a place where fashion insiders and influencers can tell a more authentic, accessible story that their consumers can really connect with. Considering the broader context, this highlights the fact that consumers want to be a part of the conversation. They are looking for brands that can truly speak to them and engage their interests.  
Key Takeaway: Instagram has a highly engaged, mobile audience – and many successful brands are using this engagement to raise their brand awareness to new heights and increase exposure for their business.
Summary: We are in an age of content overload. There's too much stuff out there, and consumers simply can't get through it all any more – even if they wanted to. But let's face it, most of them don't. Instead, they want concise, clear and compelling information that tells them what they want and need to know. Marketers, then, have to get creative and realize that the "content" just isn't cutting it.
Key Takeaway: It's time for marketers to close the content floodgates and switch up their strategies if they want to maintain consumer interest and engagement.
How Influencer Marketing Has Changed 8 Years Later
Summary: When social media first started, it gave influencers a platform from which they could get their messages across and build their followings. Since then, a lot has changed: people have learned to ignore advertisements, and they trust information coming from their peers more than ever. Maximum engagement, then, requires high-quality, authentic content coming from influencers with a consistent following.
Key Takeaway: While a lot has changed in influencer marketing, the pillars of high-quality content and authentic engagement remain ever the same and ever-important for marketers to keep top-of-mind.
How to Track Social Media Metrics on Four Social Networks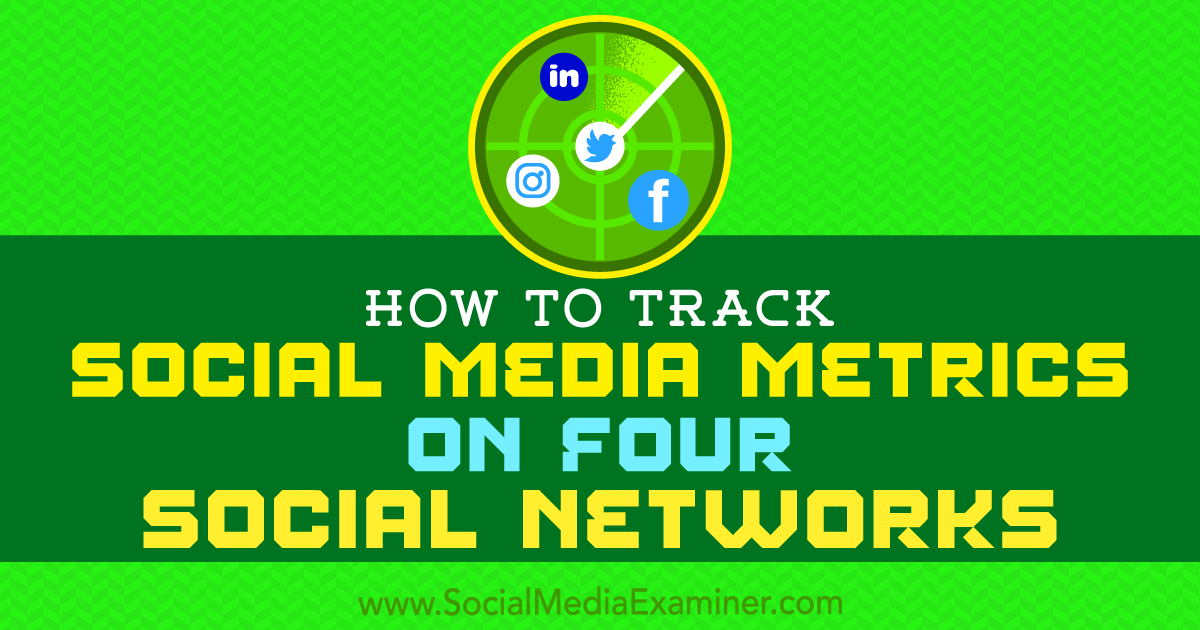 Summary: If you want to build and maintain a successful social media strategy, you have to stay on top of your metrics. Otherwise, you won't know what's working and what's falling flat. While there's a lot that goes into this, the key across the board is to focus on your engagement and your audience demographics: if you know who you're reaching and what they are interested in, you'll be much more likely to hit the points that really speak to them.
Key Takeaway: Stay on top of your social media metrics and alter your strategy as necessary in order to maintain consumer engagement over time.
How third-party apps are transforming brand partnerships
Summary: People always say that there is strength in numbers, and when it comes to marketing this can definitely be true. That's why many companies are using third-party app partnerships in order to build more effective, inexpensive, wide-reaching and lasting campaigns.
Key Takeaway: For many companies, third-party app partnerships can be extremely effective, allowing for an increase long-term mutual value and easier management over the long run.
The 20 Best New Social Media Tools to Try in 2017 (And How to Use Them)
Summary: There are hundreds of social media tools and platforms out there, and it seems like more are popping up every day. In this ever-growing landscape, it can be difficult to sift through it all and find the tools that really work. In this article, they've found the winners for you, focusing on apps that help curate your content and streamline your efforts.
Key Takeaway: To survive in the increasingly complicated world of digital marketing, we have to utilize tools that will make our lives easier and give us the ROI that we're looking for. Buffer has made a list of apps that do exactly that – browse through and figure out which one will help you meet all of your business goals.
Why You Need Video on Your Landing Page
Summary: I've already said it, but I'll say it again: there are too many words out there right now, and many consumers are simply oversaturated and done with it all. That's why it's important to incorporate video into your landing pages. Video piques interest, highlights professionalism and creates an emotional connection that written content just can't create as quickly or effectively.
Key Takeaway: Videos are easily digestible, interesting and compelling – which makes them an effective addition to any marketing landing page.
This week's new insights are all about streamlining your content and making the most out of the powerful social media tools that we have at our disposal today. Check in next week to stay informed about the latest and greatest updates in the world of marketing and advertising.