After spending four days at Arabian Travel Market in Dubai last week, I am certain of one thing: the hospitality industry in the Middle East is extremely competitive. Across the board, the feedback was that Marketing Directors are looking for new and innovative ways to convert more bookings and get customers to spend more on-site. Hardly a shocking revelation, but this was happening almost organically for a very long time for many resorts in the region, but not anymore it seems…
Looking at the UAE, and Dubai, in particular, RevPAR was down 6.2% in 2015. A number of factors contribute to this, including the weakening of important market currencies like the Rouble and the Euro against the US Dollar/UAE Dirham, the fall of oil prices, and the constant influx of competition in the market. In particular, the latter shows no signs of slowing down with Expo 2020 driving construction of many new properties.
This all adds up to a very saturated market. Regardless of industry or region, the brands that thrive in these conditions have been those that constantly innovated. Anecdotally, I often hear it said that the Middle East is "5-10 years behind the USA." Though the region is breaking down barriers of innovation and leading the charge in many ways, the statement is often true, unfortunately. However, this provides an enormous opportunity for those with ambition. If someone offered you a glimpse into the future, would you not take it?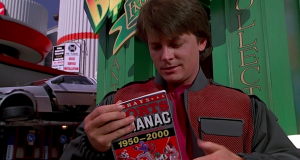 Looking at the Middle East, hospitality brands are now only starting to leverage their most powerful marketing tool – their customers. Brands like Hilton, Carlson Rezidor, Loews and Ritz-Carlton have been championing user-generated content (UGC) in recent years in the USA.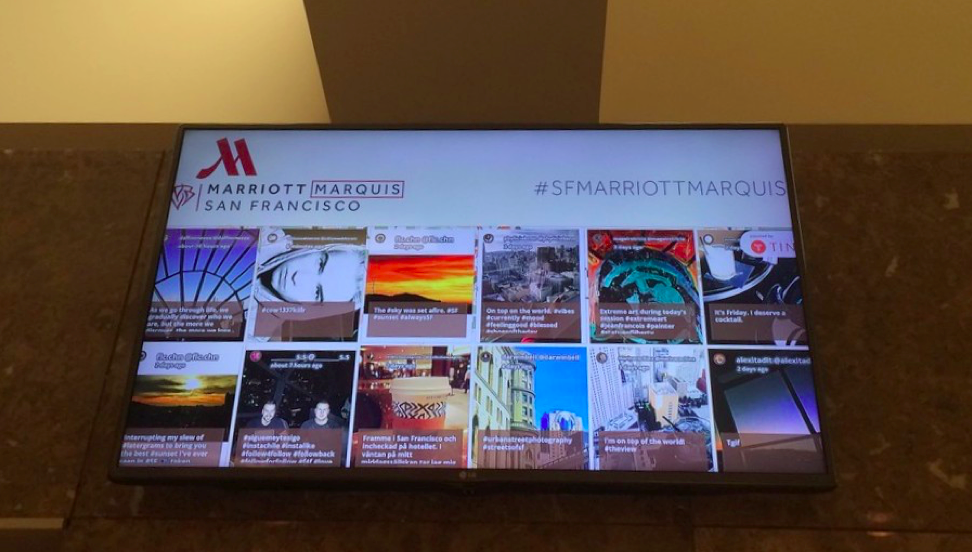 (Marriott Marquis, lobby screen UGC social display)
But before we go any further, what is UGC? User-generated content is any form of content – i.e. social content, blogs, reviews, videos etc. – created by users, rather than by brands. We all know a marketing message when we see one, and we no longer believe anything that a company tells us through traditional marketing channels. However, we still believe other people, hence the importance of UGC. This explains why TripAdvisor is so popular, and why 77% of guests read reviews before booking a hotel.
Now, why should you leverage UGC as a hospitality marketer in the Middle East? Here are three key reasons:
#1 Promoting On-Site Spending
What is currently displayed on the screens in your lobby? What happens when a guest turns on the TV in their bedroom? It's some kind of slideshow, right, or maybe a video. How often do you update that content and how much of your resources are used to create new content?
On your lobby screens, for example, by displaying a social hub/wall filled with UGC of guest experiences in your F&B outlets, spa etc., you can offer a seemingly unbiased approach to what your hotel has to offer. Social media posts are reported to influence 59% of global purchasing decisions, and by showcasing great customer experiences (you don't have to show the bad ones), you can drive more new customers to follow suit.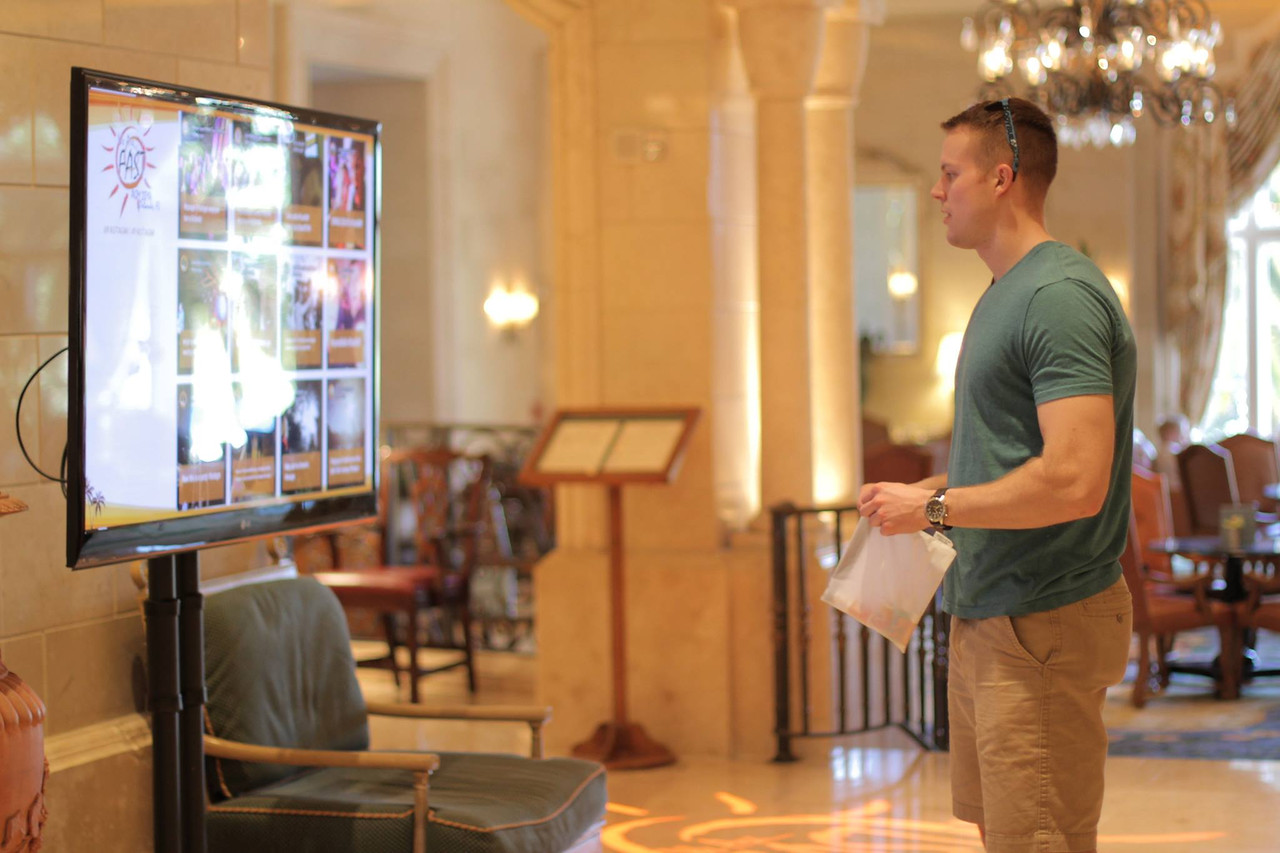 (The Ritz-Carlton, lobby screen UGC social display)
A popular term at the moment for a number of luxury resorts in UAE is 'social concierge.' The idea is simple: when a guest turns on the TV in their room, they are no longer greeted by the same boring video or slideshow that they have grown accustomed to. Instead, they see guests' experiences from within the resort at the various F&B outlets (or other places you want them to spend money), mixed with marketing videos/images and whatever else you deem to be relevant to your audience (i.e., live weather, real-time social content from sponsors, or what's going on in the area). The key is that the content is authentic, as it is no longer coming from a marketing team. It is up-to-date and trustworthy, and coming from people that guests can relate to.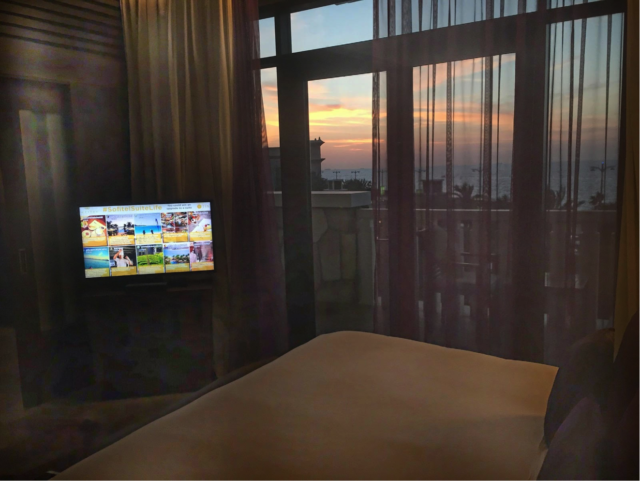 (Sofitel The Palm, in room social TV)
#2 Converting Website Bookings
Many of the same UGC principles applied to display screens can be incorporated into your website, which impacts buyer behaviour at the most crucial time – when they are thinking about booking a reservation. A popular concern for potential guests when researching a hotel online and browsing through its gallery is "Just how much does it actually look like that in real life?"
Hotels can take advantage of social walls to drive traffic by aggregating positive social posts about their location and brand right next to their online reservation page. As a marketer, you can showcase these experiences besides your own branded social posts, and even add native advertising with CTA buttons linking directly to your booking page. This leads to an increase in conversions as you are leveraging authentic, genuine content from your previous customers.
(Good examples: Loews Hotels, Emaar's Rove Hotels)
#3 Brand Awareness
By displaying users' posts on physical screens in your hotel/on your website, you are giving your customers a clear reason to post about your brand online. Using a banner explaining how the images will appear in these locations (i.e., using hashtags or geotags) and offering a clear incentive for them to do so will result in a huge increase in the number of impressions your brand receives on social.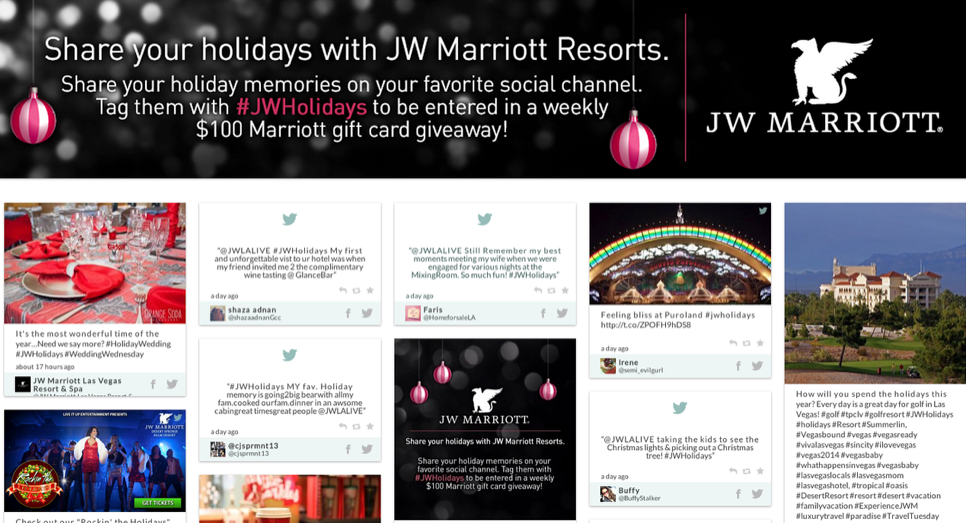 For example, if you have 200 guests on any given day, encouraging 50% of those individuals to post about their experience online will result in 50,000 social impressions for your brand on that day alone (100 guests x avg. 500 friends/followers).
Next Steps
With 52% of travelers changing their plans due to social media, it has never been a more important time to get the most from your customers. In the new age of crowdsourcing, your customers are your most powerful marketing tool – it's time to start leveraging their experiences.
Learn more about how TINT helps hotels drive booking and engagement. Talk to one of our experts today.