Never underestimate the power of the hashtag.
Hashtags today are everywhere, from Twitter posts to billboard ads and TV commercials, but you shouldn't use them just because everybody else does. To get great results, you need to understand the hashtag ecosystem, and how to use hashtags strategically.
Here's five hashtag strategies for making the most of one of social media's greatest trends.
1.
Use Hashtagify
If you use hashtags at all, then Hashtagify is a resource you absolutely cannot afford to let go to waste. This tool essentially lets you find the top and current trending hashtags. You can filter results according to subject. You can also find the Twitter users responsible for the most successful hashtags in a given industry.
Hashtagify is a paid tool with multiple pricing plans. Even if all you can afford is a basic membership, the tool is still worth its weight in gold. Even the lowest membership level gives you access to your own dashboard where you can look up a full hashtag encyclopedia and data points for monitoring the performance of selected hashtags.
With this resource, you can develop and refine your own hashtags based on observable patterns of past successful hashtags. You will know, for example, whether well-performing hashtags tend to include a geolocation, specific keywords, a certain length, and so on.
2. Look Up the Top Influencers
Social influencers are basically the people that tend to perform exceptionally well in their social media posts. Every industry has its respective key influencers. Find out who these people are in your niche and piggyback off their success. The aforementioned Hashtagify is a good place to start for finding influencers. Bluenod is another excellent tool for doing the same.
Keep in mind, though, that influencers aren't merely people with the most followers. A true influencer is someone who has a strong rapport with followers and has a proven track record of converting them into long-term consumers. In other words, it's quality rather than quantity.
Once you know who these true influencers are, build a relationship with them because they can become your greatest brand advocates. Do remember, though, that your relationship with influencers should be a mutually beneficial one.
This means you need to give back in some way or another. In return for advocating on behalf of your brand, perhaps you can promote one of their products during your event or include the influencer's company logo on your event swag.
3. Schedule a Twitter Chat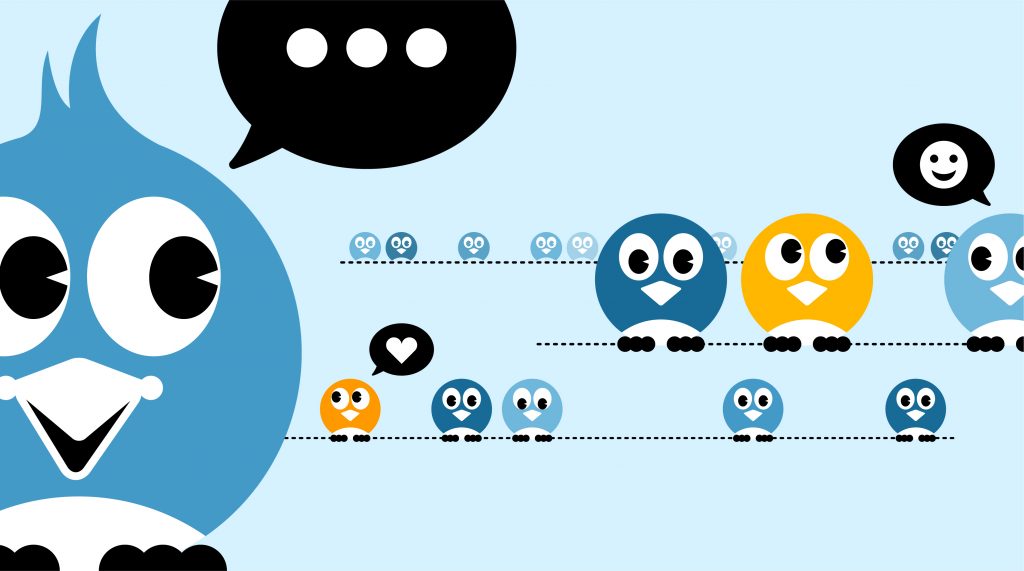 A Twitter Chat is a prearranged meeting among Twitter users where members come together to discuss a particular topic. The meeting is usually conducted by a moderator, and each tweet relating to the chat includes a related hashtag.
Twitter chats can be business related, among friends, or among hobbyists. You can set up your own chat in the weeks leading up to an event and invite attendees to join the discussion. Topics can include Q&A sessions, a preview of some of the products that will be featured, or input on what members would like to see.
Aside from hosting a chat, you can also join an existing one in your industry. Tweet Reports is a good place for finding current Twitter chats, which you can look up according to schedule, topic, and the hashtag used. Join existing chats to promote your event.
4. Find Trending Topics
Take advantage of current topics that are already doing well. You should always be up to date with the current top 10 hashtags, which is constantly changing. Sooner or later, you'll find one that's related to your industry.
This is your chance to strike, and you can do so by using that hashtag in your content update. This ensures that you get, if you will, your 15 seconds of fame as the post will be seen by hundreds to thousands of Twitter users within your demographic.
You should be careful, however, not to abuse this technique. Don't be sending to tweets every few minutes with the hashtag. Also be careful not to use this method on unrelated hashtags. Doing so may be seen as spam, and you can have your account suspended.
5. Display Twitter Walls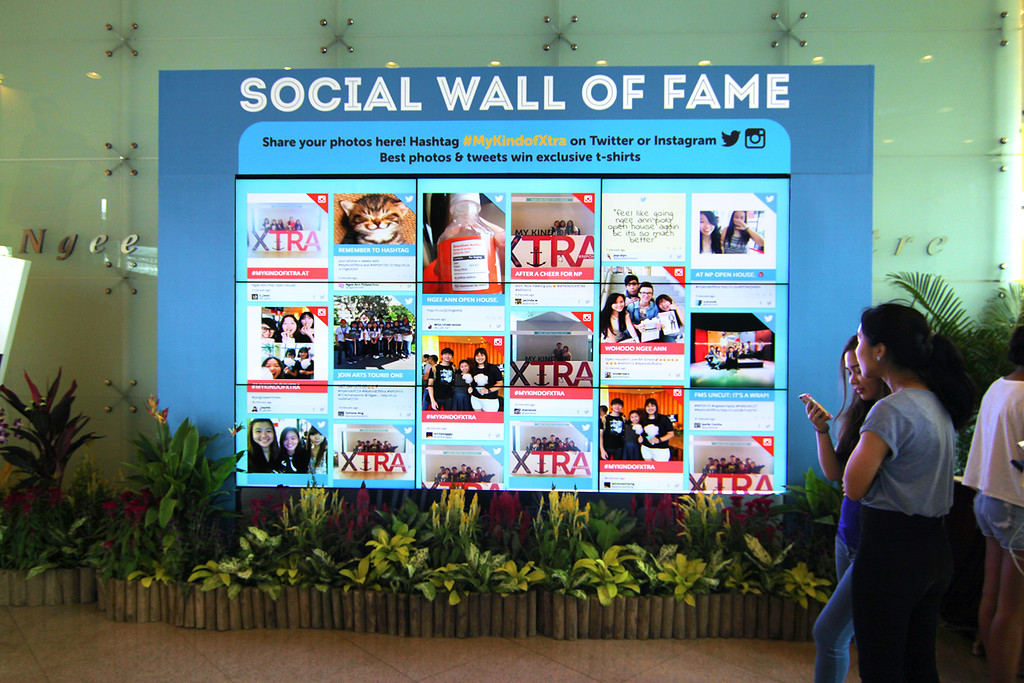 You need to keep the tweets coming in even once the event is in progress. You want your hashtag to continue to be used and become a trend if possible. One way this is achieved is through a Twitter and Instagram wall. You should have a few of these displayed throughout your venue in high traffic areas.
People tend to lead by example, and when they see other people submitting tweets, especially when it comes from peers, then they will be more inclined to jump on the bandwagon. Plus, there's just something about seeing your own tweet or Instagram pic appear on a big screen that's appealing.
Staff members at the event should be participating also. This is especially the case if the tweets coming in seem to be slowing down. Tweets from people running the show just might be what's needed to get the ball rolling again. Tweets from staff can include a number of things, such as:
A comment about what a blast everyone is having

A heads up, such as a reminder that a presentation is about to begin

An encouragement for attendees to tweet using the event hashtag
Consider a company like TINT for social media signage displays and other nifty social network tools.
If you want to learn about how TINT can help you become a social media hero, feel free to reach out and we'd love to strategize with you!
Dan McCarthy is an Event Manager at Ultimate Experience, an event management company based in the UK. Dan has 5 years of event project management under his belt. He has worked on many successful events, and currently he shares his knowledge by writing on the company blog. Follow him on Twitter @DanCarthy2.