Social Media is everywhere. Everyone from tweens to grannies uses social – so make sure you're present in order to reach your conference's target audience! Platforms like Twitter, Facebook, and LinkedIn can be excellent ways to promote your next event without spending a dime. Use these 10 Social Media Tips to Promote your Next Event provided by our friends from Bizzabo.
1. Create a Hashtag and Promote it
A specialized hashtag for your event can enhance social buzz, increase participation and even boost attendance. 
When creating your hashtag try to keep it relevant, unique, short, and sweet. Sounds simple, but don't forget – not everything sounds good as a hashtag. For example, Susan Boyle's album release party used the hashtag #susanalbumparty. 
Our Hashtag guide can help you pick the right hashtag for your event.
Your hashtag means nothing if you don't use it! Promote it everywhere including your event website, dedicated emails, social networks, and the event's mobile app. 
For instance, if you use email marketing as a business communication tool, you can create an email marketing campaign in honor of your hashtag. Not only can you tell your email subscribers more about the hashtag and promote it within your target audience, but you can also include social media icons for an email signature to turn your email recipients into followers.
The hashtag is a great way for your attendees to engage with the event content, speakers, and each other. You'll be able to watch what is trending around your event in real-time and get relevant feedback in the process.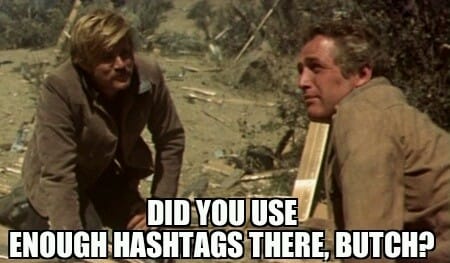 2. Start Early
The earlier you start promoting your event and your event hashtag, the higher your chances of success are. Promoting early helps create momentum and help you reach a larger audience. 
Start promoting the event at least 6-8 weeks in advance to ensure a wider reach. 
This also helps your potential attendees to clear out their schedules and make travel arrangements if necessary.
Try the Best Social Wall
Learn More
Trusted by:

3. Create a Facebook Event Page
It's a widely known fact that Facebook is the largest social network, with more than a billion people. The network effects of Facebook can help spread the word about your event. 
Every time someone RSVPs, Facebook promotes the event further by showing it on their friend's newsfeed. All of this without spending a dime! 
Facebook events have built-in integrations with Eventbrite, which makes it super easy for your audience on Facebook to buy tickets. 
Check out some success stories on how people used Facebook Events to increase their ticket sales.
Ready to create a Facebook Event Page? Follow these best practices to create a Facebook Event page.
4. Launch a Landing Page
An Event Landing Page serves as a one-stop-shop for your visitors to learn more about your event. All your social media promotion needs to drive back traffic to your landing page. 
A good event landing page needs to have compelling copy, clear CTAs to register for the event, and good design. Adding UGC and Video testimonials from previous years' events can help increase conversions. 
Since there'll be a lot of eyeballs on your landing page, you need to make sure you get all the elements of your landing page design right. Tools like SplashThat or Unbounce can help you design the perfect landing page for your event.
5. Make your Guest Speakers your Event Advocates
Your guest speakers will have a network of their own; some of them could well be influencers in their industry. So why not tap into their network for your event promotion? Having more people at the event means more people will get to hear the awesome stuff they have to share. 
Ask them to tweet or share about the event on their social channels. 
Make it frictionless for them by creating shareable content assets ahead of time. 
Pro Tip – When you tweet, make sure to mention them with the hopes of a retweet!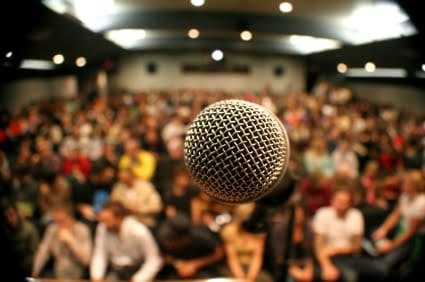 6. Invest in Content Creation
Before you kick off your event promotion, you need to ensure you have all the required assets to get more mileage out of your event promotion. 
Start off by creating cover photos and images for your social media profile pages. Be aware that image sizes may vary depending on the social network. Here's a detailed guide for social media image sizes for various social media networks. For Instagram, Instasize has this free app. 
Next, create shareable assets like banners and promotional tweets. Then, make these easily available to your speakers or attendees. Get an extra marketing boost by encouraging them to share it across their social channels. 
Finally, make a video recap from the last year's event (if applicable) that can be used as a promotional video on your social channels, landing pages, etc.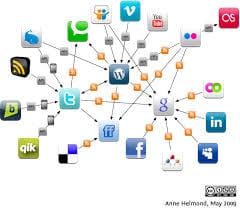 Try the Best Social Wall
Learn More
Trusted by:

7. Run Social Media Contests
Run social media contests to help spread the word about your event. Think of fun ways to engage your audience. 
Run a Hashtag contest by asking a question that's related to your event, and have your audience tweet out the answer by including your hashtag. This helps drive awareness for your event.
Get creative by offering discounts/ free tickets to the contest winners. 
Note: It's important to follow certain legal requirements before you launch your social media contest. Do your research or consult with a lawyer if you're still unsure about the rules.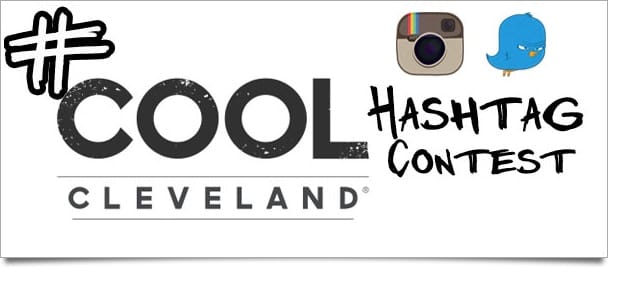 8. Use Your Social Media Platforms
Pick the right social media platforms to promote your event. For e.g., a b2b conference would likely see better results by promoting on Twitter and LinkedIn, whereas a music festival will do better on Facebook, Instagram, and Snapchat. 
Once you pick your platforms, the next thing is to make sure you update your profile bios and link it back to your event landing page. 
Post regular updates on social channels. Share promotional content but don't overdo it. Instead, try to mix it up with other educational material, user-generated content, quotes from your speakers, or behind the scene updates, etc. 
Before you repost any user-generated content on your social channels, make sure you obtain permission from the user. You can manually request permission or use a tool like TINT to automate the process.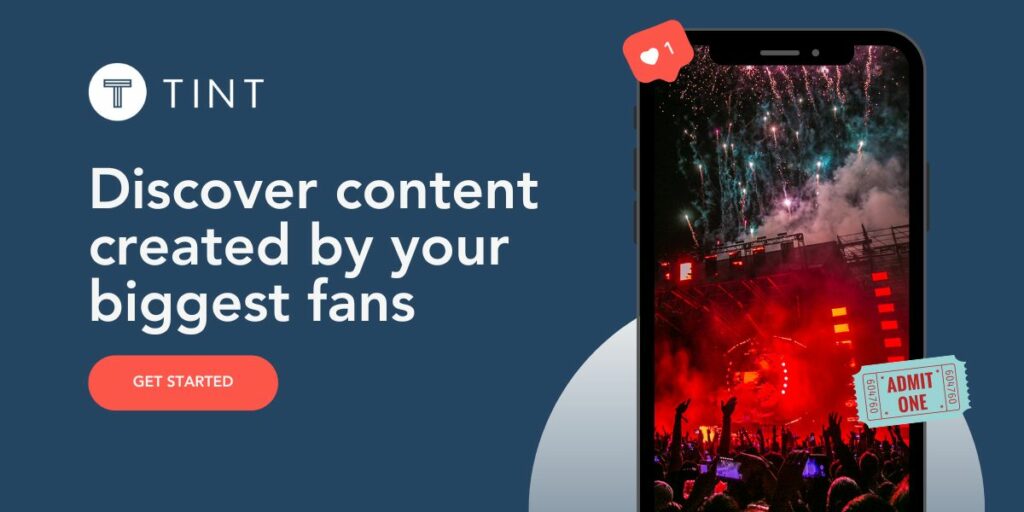 If you are promoting on multiple social media channels, you may need to invest in a social media scheduling tool to cross-post across different networks.
9. Display Social
A live social media wall to display social media posts can help engage your event attendees during the event. It can prompt them to participate in a conversation with other event attendees or with the speakers. It also helps promote your event hashtag and make it a trend on Twitter. 
If you have sponsors for the event, you can strategically show sponsored content on the displays along with the other social media posts. More eyeballs are guaranteed since social media walls tend to be more engaging than static content.
Here are some ideas on how to best make use of Social Media Displays at events.
10. Go Live
Live video has proven to be more engaging, and it is said to convert 30% of your viewers into event attendees for the following year. 
Use Instagram or Facebook Live Video to constantly post updates on your event. Interview event attendees and speakers from time to time. These video clips will come in handy when you're promoting the event the following year.
You don't have to spend an arm and a leg to promote your event. In fact, social media promotion for events doesn't have to be expensive. 
There are a few tried and true social networking tips to help get the word out about your upcoming conference. Best of all, it won't eat into your budget.
Don't miss out on all the added value that can be created by utilizing the wonderful world of social media. Here at Bizzabo, we encourage you to be social and use all the capabilities of technology to promote your event.
________
Alon Alroy is the Co-Founder & CMO of Bizzabo.
Bizzabo is a world-leading networking platform for event organizers and attendees. Bizzabo integrates social media to build highly interactive event communities, helping organizers, sponsors, and exhibitors to engage directly with guests and seek out meaningful new business opportunities. Organizers use Bizzabo to mobilize their event information and increase discoverability and word of mouth. The platform has been incorporated into thousands of events worldwide.