This year Instagram has made some significant changes to its platform. This has left marketers questioning, how these changes will affect their marketing strategy. TINT serves marketers, so we want to explain the changes; past, present, and future. If social media and User Generated Content are part of your marketing strategy, this post is your guide to understand the Instagram changes and how TINT will help.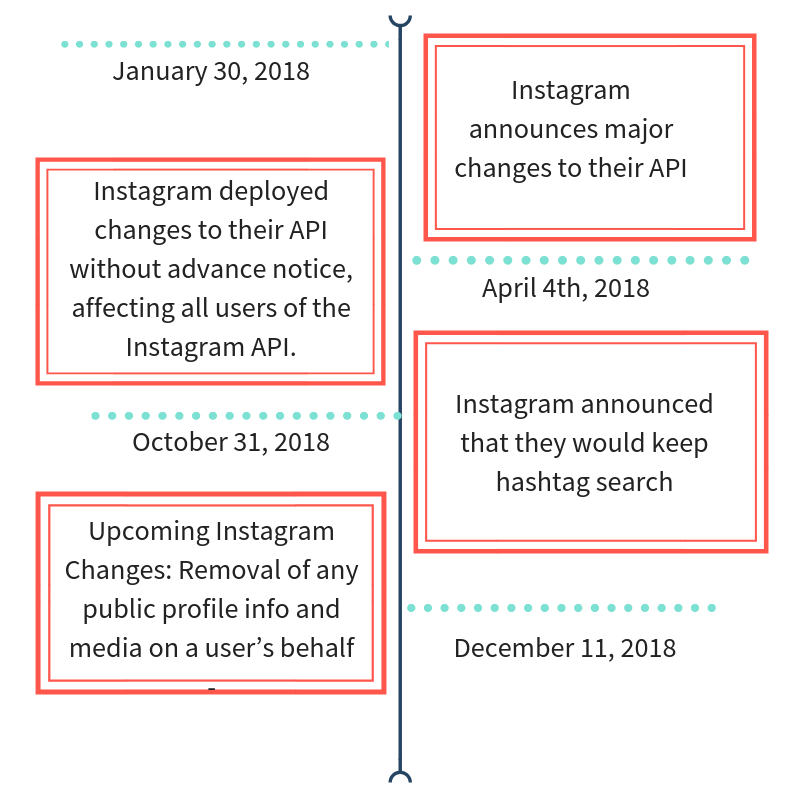 January 30th, 2018 Instagram announced major changes to their APIs. The changes meant to shift their functionality to the Facebook architecture. At the time, they were preparing to launch new features on the Instagram Graph API. These new features would help marketers manage their organic presence on Instagram.
As these changes took place they began depreciating the older Instagram API Platform. The changes were scheduled to happen over the next two years and would officially begin July, 31 2018. However, the announced changes didn't quite follow the timing laid out by Instagram, which you may have noticed in the way you were able to leverage Instagram for your marketing campaigns.

On April 4 2018, Instagram deployed changes to their API that didn't align with the original timing announced. The changes were meant to understand the data practices of applications that leverage Instagram and work to ensure their users data was being protected.  Unfortunately, this change meant marketers would no longer be able to search for and view users' public content. Marketers would also lose the ability to collect information on Public Content that was returned through a hashtag and location search. Information such as Name, Bio, Comments/Commenters, Follower & Following Count, Post Count, and Profile Picture would be hidden. As a marketer this data is critical in allowing you to find influencers and discover user generated content from your target audience.
At TINT, we understand how important Instagram is as a source of UGC. We felt so passionately about this issue we started a petition at Change.org several months ago. With the support of over 1,450 people who agreed that shutting down access to hashtagged content on Instagram would put marketing teams in a tough spot, we were able to drive change. On October 31, 2018, Instagram announced a new Hashtag Search feature for Businesses on Instagram.
While the feature is a great addition for marketers, it won't function quite like it did originally. Here are a few of the details you won't see with this new feature.
Marketers will only be able to access hashtags through a Business Account.

Each Business account can only track a maximum of 30 unique hashtags within a rolling, 7 day period.

Subsequent tracking of a particular hashtag within 7 days of the initial tracking will not count against the limit.

Rate limits may cause problems with content continuity on popular/high volume hashtags.

Personally identifiable information will not be included in responses. This means Author handles/usernames and timestamp, will not be available for hashtagged posts and no author information can be tracked or displayed.

Comments on hashtagged media objects discovered through Instagram's API will not be possible. Which means, commenting automatically on hashtagged posts discovered through Instagram's API will not be available, so you will need to

request the rights

to the user generated content.

Hashtags on stories won't be supported.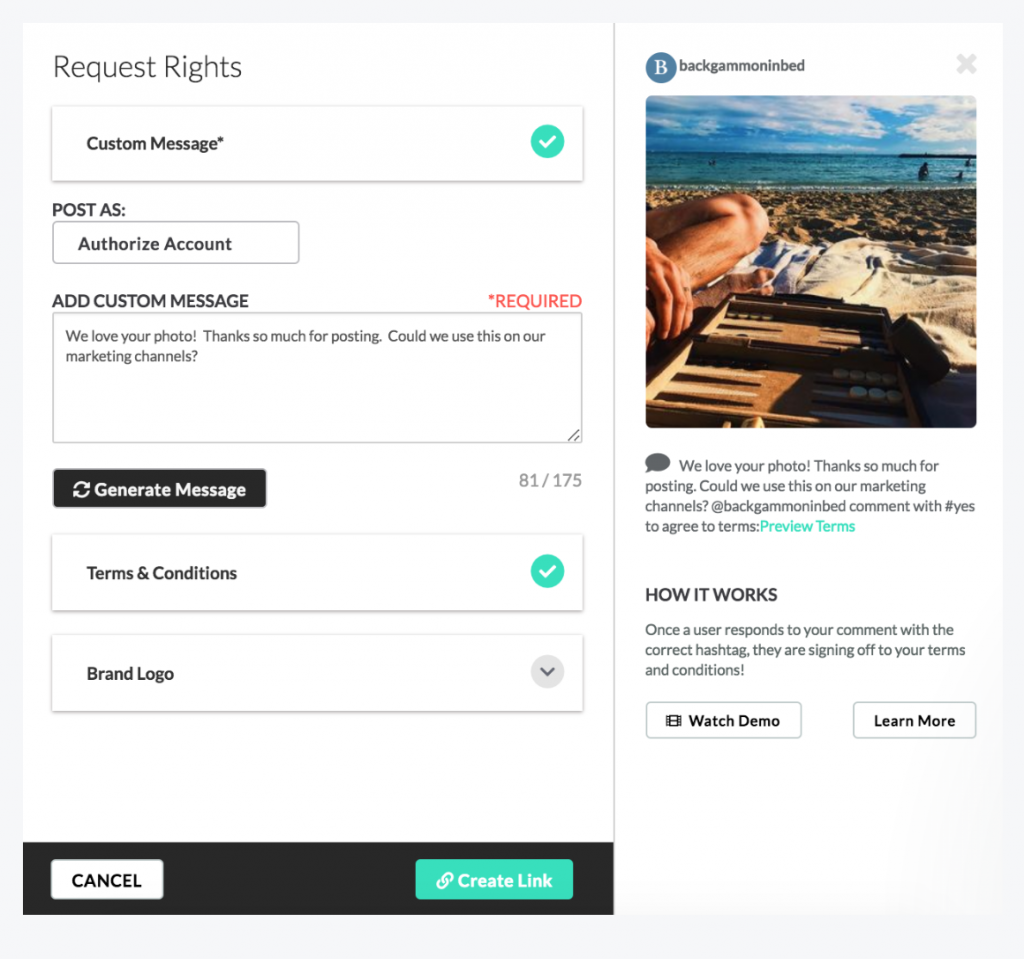 Instagram is also set to make another set of changes in December. The platform will be removing the ability to collect content from Locations or Geotags, while removing the ability to comment on public content. This means marketers will be unable to post and delete comments on a user's behalf on public media. Even with all these changes Instagram is set to release new features and functionality. The following features will be available for Instagram business profiles:

Content Publishing Beta [NEW] – Available to Facebook Marketing Partners and Instagram Partners only. Post an image to Feed with or without a caption.

Business Discovery [NEW] – Discover and read the profile info and media of other business profiles.

Mentions [NEW] – Read public media that a business has been photo tagged or @mentioned in. Post comments on behalf of a business, on media in which it has been @mentioned.

Insights – Help businesses access and analyze valuable metrics about their own Instagram business profile. Enable them to understand and optimize the performance of their organic content on Instagram.

Comment Moderation – Drive interactions at scale. Enable businesses to more efficiently interact with their audience through comments under their media on Instagram.

Future updates on the Instagram Graph API will include support for Non-Business Profiles in early 2019.
TINT knows these changes can be disruptive to your marketing campaigns and UGC. We want you to fully understand the implications of these changes so we're hosting a webinar Tuesday, November 13th at 3pm EST / 2pm CST, to discuss the changes in detail and answer any questions you may have.  Learn how to get the most out of your UGC.

Register NOW!