With more than 40% of the world's population on social media, it's hard to find a digital marketer who doesn't understand the power and reach of the social universe. After all, it's been fifteen years since Facebook was founded, and more than a decade since the platform began offering advertising. And from those humble beginnings, social commerce (also called shoppable content)—selling products directly through social media channels—has grown into a massive enterprise. In 2017, the top 500 retailers earned an estimated $6.5 billion from social shopping. Social commerce has become too big to ignore. But also too complicated to easily master.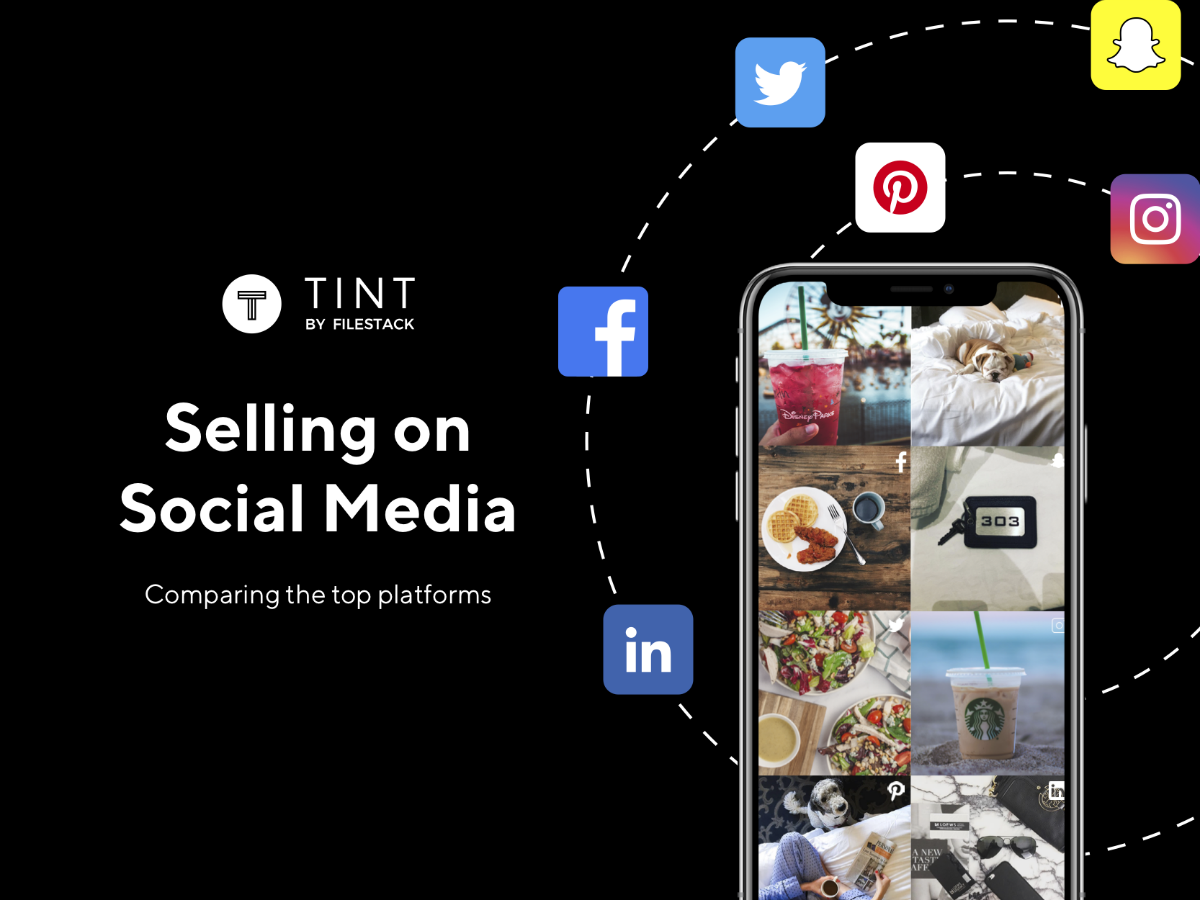 Across Facebook, Instagram, Twitter, Snapchat, Pinterest and LinkedIn, there are several dozen display advertising options, each with their own requirements and capabilities. Selling on Instagram, for example, is fundamentally different from selling on Pinterest.
So how does a savvy digital marketer know where—and when—to invest in the ads that will move the needle? How do you reach B2B versus B2C buyers? Which platforms offer the best eCommerce functionality? And which ones are best for reaching your targeted audiences, whether it's the early-adopter crowd, millennial decision-makers, or the raised-on-social Gen Z demographic?
Since we're all about social media storytelling, led by users and fans, we spent some time exploring the universe of social commerce. We wanted to create a simple, easy-to-use guide that compared all the major social media channels according to:
Size, reach and audience makeup
Best fit for marketing campaigns
Targeting capabilities
Ad formats
Success stories in the real world
The result is our ebook "Selling on Social Media — Comparing the Top Platforms." We took a deep dive into the stats that matter and studied all the ad formats, from the simple link ad with a static image to the latest Augmented Reality filters (thanks, Snapchat!). We're hoping our explorations will help you better navigate the social commerce maze.
All that digging also convinced us—or reminded us—that storytelling is more important than ever before. In fact, the stories format is now used by more than one billion accounts worldwide on Facebook-owned properties. Stories are taking the social world by storm. And fueling those stories with vibrant, authentic User-Generated Content has never been more important.
Download the ebook to learn everything you need to know about the landscape of social selling.