There's no denying it—the hashtag is a fundamental part of how we navigate today's social media landscape. In the span of about a decade, hashtags evolved from primarily a categorization tag into an essential tool for contributing and curating relevant User Generated Content. Today, the hashtag's critical role is expanding to promote audience engagement and incentivize community participation through UGC experiences like an Instagram contest, Twitter poll, Facebook sweepstakes, or other social media giveaway.
What's in a Hashtag? The Story So Far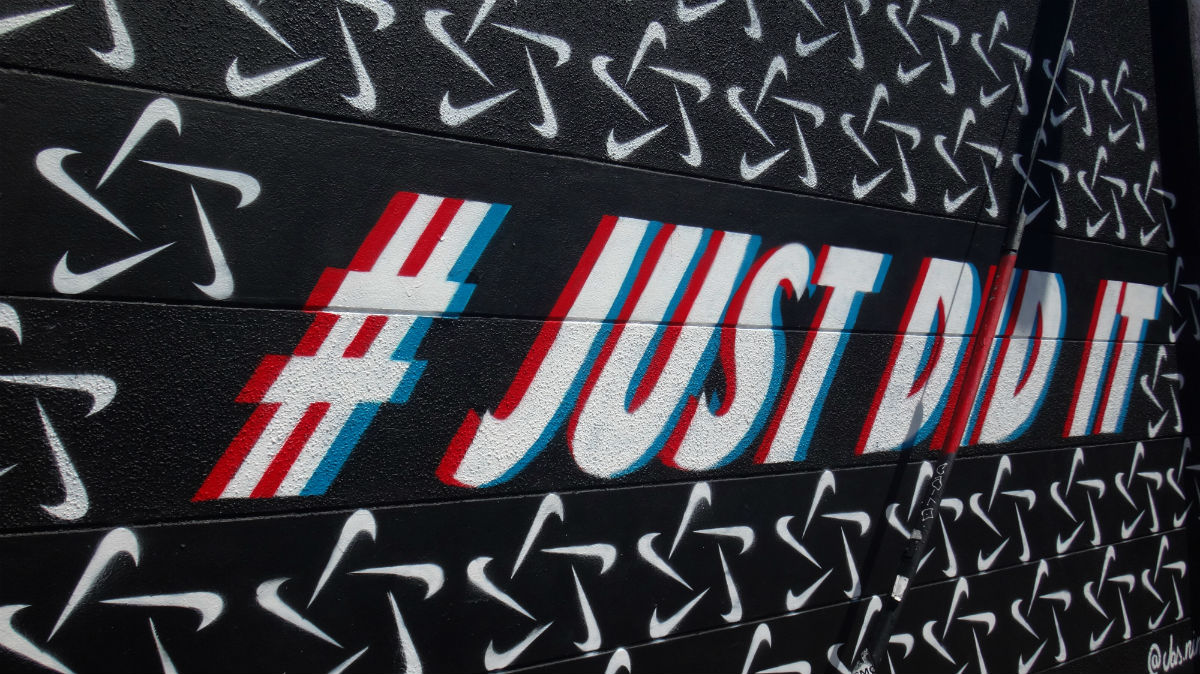 Simply put, a hashtag is a precise type of social media metadata tag that allows users to quickly find other messages containing specific types of content or themes that they find relevant.
If you're interested in seeing pictures from Venice, Italy, for example, head over to Instagram and search for the hashtag "#Venice." You'd see an impressive volume of published UGC containing that hashtag—allowing you to see images, videos and other posts relevant to Venice from users worldwide.
Since 2007, hashtags have dominated social networking sites like Instagram, Facebook, and Twitter among others. When you consider there are now about 2.77 billion social media users worldwide, it's easy to see why it's rare to find someone who still calls it by its "pound sign" original name.
The Power of the Hashtag: What These Campaigns Mean for Marketers
View this post on Instagram
Brands can easily leverage hashtag campaigns to increase engagement in ways their audience finds interesting and relevant. If you know which popular terms people in your target audience use and follow, you can incorporate those terms into your posts to make it easier for them to find your content. This often creates its own momentum. The more you can incorporate relevant hashtags to steer a particular conversation on social media, the stronger that conversation will become. Hashtags don't just ensure someone can hear your voice—they ensure your voice is as amplified as it can be.
Creative hashtag campaigns are used in just about every way you can imagine. #AskMeAnything is a great hashtag to encourage your audience to reach out and ask questions about your products, services, or even your industry. Anyone who wants to participate in the discussion can do so using the hashtag, making it easy for you to engage your audience and even easier for them to participate.
View this post on Instagram
Hashtag campaigns are also popular fixtures in giveaways on social, including Instagram contests. Search Instagram for #giveaway and you'll see plenty of promotional campaigns that encourage users to post UGC using strategic branded hashtags to enter for a chance to win a giveaway. Not only would a hashtag campaign like this increase your audience engagement (let's be real—everyone loves a good giveaway), it would expand the amount of positive UGC about your brand. Suddenly whenever someone searches for the hashtag associated with your brand name, they can see enthusiastic, positive UGC about you. How nice is that?
Whether your hashtags are created by your brand or organically by your audience, oftentimes the most effective hashtag campaigns tend to have some type of organic component to them. This does a great job of spurring engagement with targeted audiences who are most likely to find value in your brand. Consistent, valuable interactions over time build a relationship of trust, and that's exactly what causes your audience to keep your brand story conversation going strong.
The Massive Influence of Gen Z
View this post on Instagram
The impact of hashtag campaigns is particularly important within the context of Generation Z – otherwise known as Gen Z. Born between the mid-1990s and the early 2000s, there are more than 60 million Gen Z individuals today. Collectively, this generation has roughly $44 billion in purchasing power annually, and that number could easily approach $200 billion when you consider their massive influence over parental and household purchases. Never underestimate the influence a 17-year-old has over what their parents see, experience, and ultimately, are willing to pay for.
Likewise – consider that Gen Z is expected to account for 40% of all consumers by as soon as 2020. Not only is this group influential today—their influence will increase every year. As this generation leaves school and enters the workforce, their purchasing power and disposable income will grow. It's critical that brands take note—if you can capture the attention of Generation Z today, the returns could increase exponentially for a decade or more.
The size and power of Gen Z is enormous, and represents an incredible amount of untapped potential for savvy brands who know how to command Gen Z's attention in a relevant, authentic and (most importantly) cool way. With this in mind, it's no wonder we're seeing Gen Z engagement skyrocket through hashtag campaigns that incentivize their brand engagement. So how do you create marketing campaigns with this radically different approach in mind? With hashtags, of course.
1. #ShotoniPhone – Apple
View this post on Instagram
One of the best examples of a successful Gen Z hashtag campaign is also among the most recent. This year Apple relaunched its #ShotOniPhone campaign – one that asked users from around the world to submit their best photos shot on an iPhone for a chance for that content to be used in a future Apple marketing campaign.
Tens of thousands of people submitted gorgeous User Generated Content on Instagram and Facebook under the hashtag before ten winning submissions were selected to be used on billboards, in Apple retail stores and online. This is important because, according to USA Today, both the iPhone and the larger Apple brand have a tremendous amount of positive buzz with Gen Z buyers.
Not only did Apple effortlessly generate an enormous amount of UGC – each one of those photos was essentially an ad for the iPhone, as they all showcased just how powerful the smartphone's camera had become.
Apple's #ShotOniPhone" campaign is arguably one of the best examples of leveraging UGC in a hashtag campaign like an Instagram contest. Thousands of people from around the world were incentivized to submit countless photos shot on their iPhone devices, for a chance to bring awareness to their own abilities—and maybe win a prize. As a pretty sweet result, Apple increased audience engagement and received countless beautiful UGC to use in future marketing campaigns, completely free of charge. That's the textbook definition of a "win-win" situation.
2. #LetsDoLunch – Domino's Pizza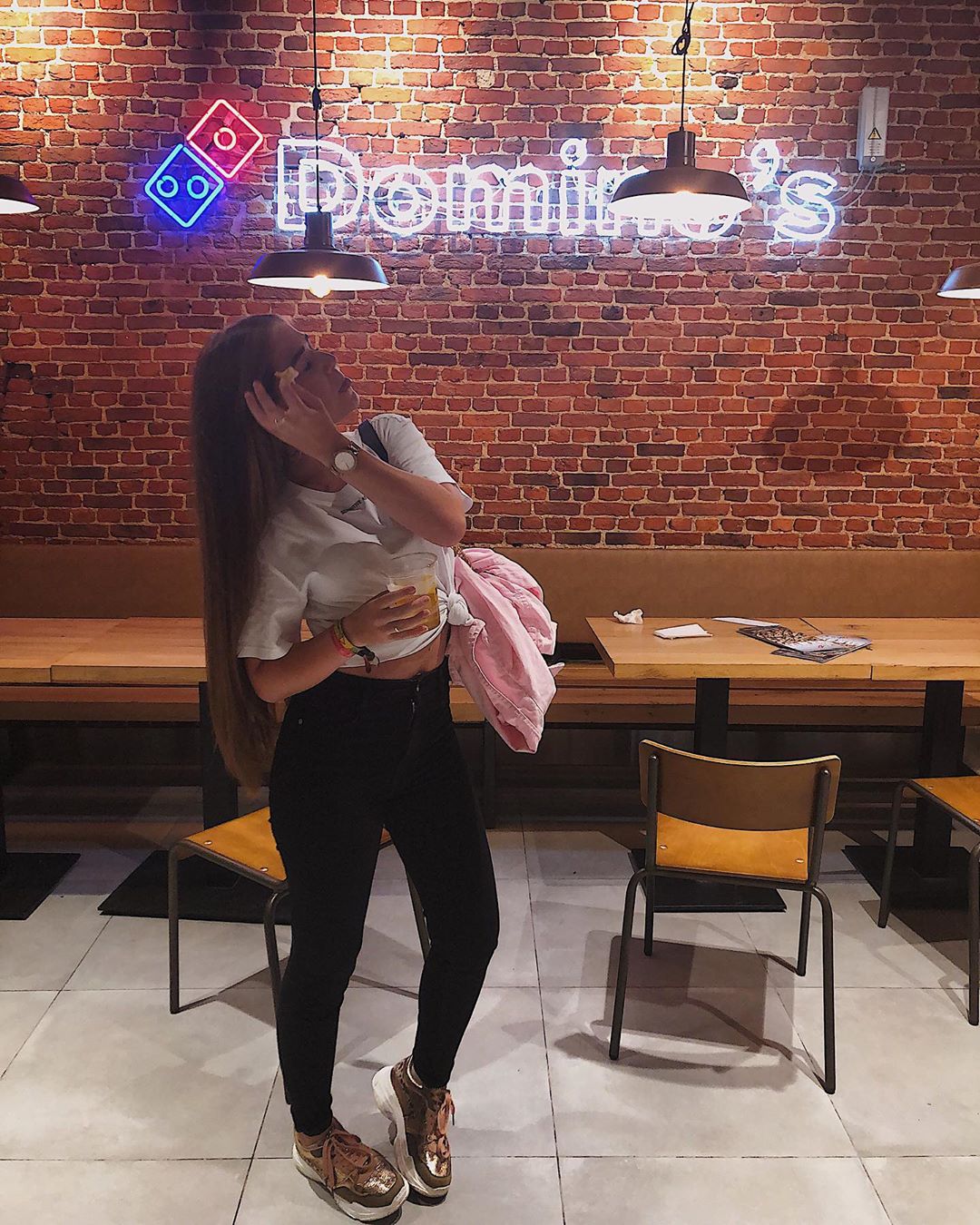 This campaign from pizza giant Domino's is a really great example of mutual trade. In other words, "if you do something for me, I'll do something for you." Studies show that pizza brands in particular already have the attention of Generation Z – and Domino's has always been a leader in this space. Previously, they created quite the buzz on Twitter when allowing people to place pizza orders by tweeting a pizza emoji to Dominos.
During the campaign, Domino's ran a promo on social that leveraged an incentive for huge discounts off a lunch order for using the #LetsDoLunch hashtag in tweets. Not only did users win steep discounts, but the number of social posts referencing Domino's soared—boosting their brand value as well. It's also another example of Generation Z's collective affinity chain restaurants and fast food businesses in particular.
3. #IHOb – IHOP
View this post on Instagram
In 2018, IHOP pulled off an unusual move on social when they flipped the "P" in their logo upside down – temporarily becoming IHOb. Using the hashtag campaign #IHOb, the company invited people to "guess" what that "b" might stand for and many, many people took them up on it.
It was eventually revealed to stand for "International House of Burgers," but even after the company reverted back to IHOP, the impact was already massive. More than 30,000 people responded on social with guesses, and the brand's "answer" was reshared more than 15,000 times. There's no denying it—the brand remains one of their top ten favorite restaurant chains as per a survey of more than 1,800 young Americans.
4. #2018Wrapped – Spotify
View this post on Instagram
Spotify's campaign is notable because it features a different flavor of UGC—streaming data. At the end of every year, Spotify dives deep into its user data from the previous 365 days to come up with a custom playlist of the top 100 songs for that period. Not only were users able to see and stream the most popular songs using the #2018Wrapped hashtag, but they could also see analytical data like top genres, the number of new artists discovered, the total minutes of music streamed and more.
Experts agree that not only was this a masterful example of free advertising, but it was also an incredibly transparent one. During a period where consumer faith in brands is notoriously low, Spotify threw open the door on a year's worth of streaming trends—giving people a peek behind the curtain, so to speak. It's the type of campaign that music lovers look forward to every year. Since Gen Z is known for their eclectic music tastes – this hashtag campaign was a brilliant way to shine a light on their unique music consumption habits as well.
To put this all into perspective, two out of every three people in the US and the UK use Spotify. The music media giant is one of Gen Z's top streaming services of choice, and over 50% of people would happily pay for Spotify in the future. Take these data points into consideration and you can see why the brand uses marketing techniques like this hashtag campaign—they naturally skew towards younger users.
5. #WorthSaying – L'Oreal Paris
View this post on Instagram
The #WorthSaying hashtag campaign from L'Oreal Paris deserves a round of applause, because not only did it significantly expand the beauty brand's reach, but it tapped directly into the Gen Z value of social consciousness and a larger responsibility. The hashtag campaign was simple enough: women were asked to share ideas that were important to them that were #worthsaying. In exchange, L'Oreal Paris pledged to donate $0.25 every time the hashtag was used to TIFF's Share Her Journey
Women across social channels decided to share strong, powerful messages that were #worthsaying—and they spoke volumes. This campaign incentivized Gen Z to engage with the purpose of empowering women to and support charitable contributions they cared about at the exact same time.
The campaign has gained a momentum of its own between relaunches for #WorthSaying and #ShareHerStory, in the spirit of championing women storytellers. The campaign has been able to strike the heartstrings of Gen Z in the best possible way. Bravo!
6. #MaytheFourthBeWithYou – Everyone
View this post on Instagram
Star Wars is a global phenomenon that has won over the hearts of previous generations and continues to capture the attention of younger generations annually. Every year, fans get together to celebrate May the Fourth—a play on the Star Wars phrase "May the Force be with you" that celebrates Star Wars Day. Hashtags like #MayTheFourthBeWithYou and #MayThe4th are always quick to make an appearance. Savvy brands move even quicker to leverage public attention to offer brand engagement incentives.
Everyone from Lush Cosmetics to Corvette to Lego and beyond got in on the fun this year, increasing awareness and audience engagement on social in one fell swoop. What makes this example unique is that the hashtag didn't start with a brand – it started with fans themselves. Participating brands simply showed that they were willing to participate in a conversation that was already happening, and that they could do so in a fun way that was in keeping with the spirit of the holiday.
The most recent Disney "Star Wars" film branding is an excellent example of how to successfully market to multiple generations – both to Gen Z and their parents. "Star Wars: The Force Awakens" alone made over $936 million at the domestic box office and remains one of the highest-grossing movies of all time You cannot reach a number that high without capturing the attention of Gen Z, roughly 25% of the entire United States population.
7. #GoProMillionDollarChallenge – GoPro
Source: GoPro
Instagram contest, anyone? Hold on to your seat belt for GoPro—a brand with a product built to go viral. This particular hashtag campaign took the form of a contest. GoPro challenged their own community to help them create the "most epic highlight reel ever," and in exchange, the company split $1 million among all of the featured contributors. Anyone could upload any clip to social media for consideration, so long as they used the hashtag #GoProMillionDollarChallenge.
The results? 25,000 submissions came pouring in from around the world. These were combined to form the company's Million Dollar Challenge video that was 100% User Generated Content, through and through. It's an absolutely show-stopping video and an epic example of a brand highlighting authentic UGC. The video features 66 clips from 56 creators, who each took home an impressive $17K.
GoPro ranks among Gen Z's top ten coolest brands, and we definitely see plenty Gen Zers using this hashtag across YouTube, Instagram, Facebook, Twitter, and other platforms. Not only did this campaign confirm that Gen Z members are nothing if not content creators and curators, but it also singles out GoPro as one of their collective favorite brands. Well done!
Inspiration for your next Instagram Contest
View this post on Instagram
Hashtag campaigns are the perfect opportunity to amplify the power of an existing campaign by making it easier for your audience to discover your content, contribute UGC, or participate in an Instagram contest. 
That said, crafting and executing your own successful hashtag campaign is often a lot easier said than done. Trying to figure out which hashtags really captivate your audience, or when and where to use them can quickly dominate your time. This is why UGC experience tools are so invaluable to increasing audience engagement and participation.
Inspired for your next Instagram contest? Don't overlook the importance of a UGC experience platform in your authentic marketing strategy.