Since 2013, TINT has provided the most powerful and trusted tools to leverage authentic User Generated Content.
We are dedicated to empowering marketers, communicators, and brands to engage their audience. We began as a platform for marketers to source authentic content and have grown into the world's most powerful UGC experience software.
Today, thousands of companies trust TINT to generate greater audience engagement, increase brand awareness, and drive sales conversion by incorporating user generated content.
With so much marketing noise out there, people are forced to rely on the opinions of others over branded content. Studies show that 92% of people trust recommendations from other consumers, even if those consumers are people they don't know. Trust rests with real people, not ads.
People are already talking about your brand. You've worked hard to cultivate the brand story your users tell about you in the market. How can you take that trusted, user generated brand story and make it into more than just another marketing campaign? You leverage the power of UGC to build on trust and drive engagement. We saw this need, and designed a toolkit to engage your audience like never before.
TINT Experience Builder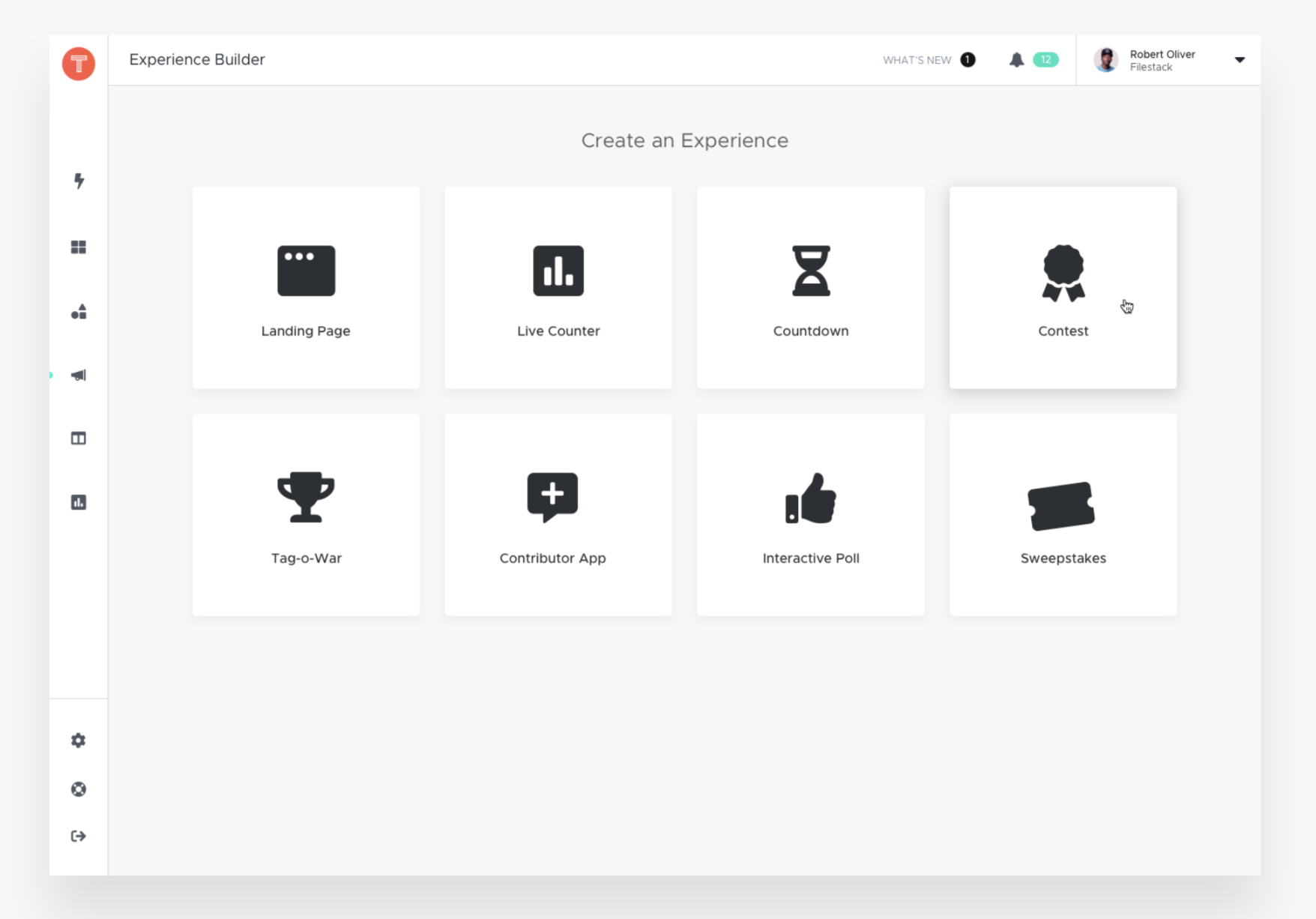 Today, we are thrilled to announce an exciting new product and family of services from TINT. Experience Builder is the only UGC engagement solution that empowers brands to build immersive experiences that increase audience engagement using UGC. With multiple dynamic experiences right out of the box and countless ways to customize, brands have all they need to build authentic and interactive experiences.
Sweepstakes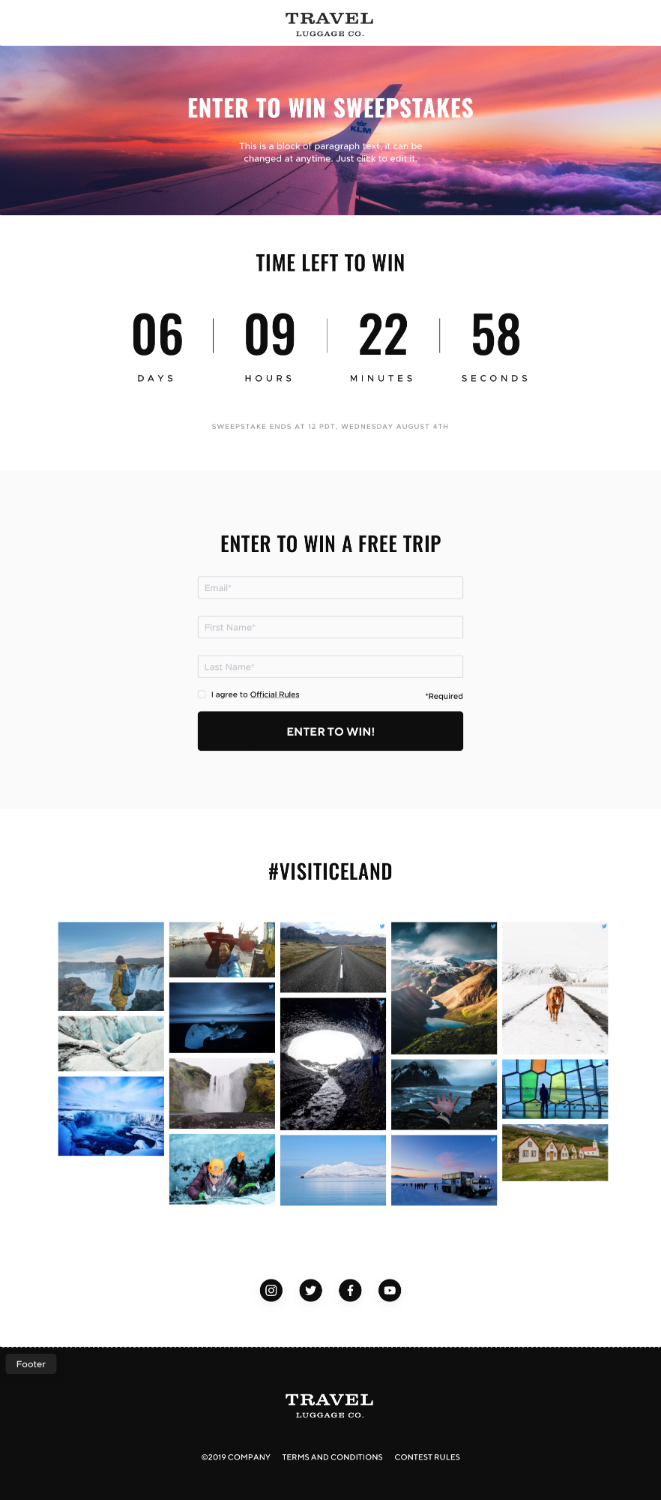 Use UGC to generate awareness and grow your database. Visitors can easily enter information for a chance to win while viewing and interacting with real content from others.
Contests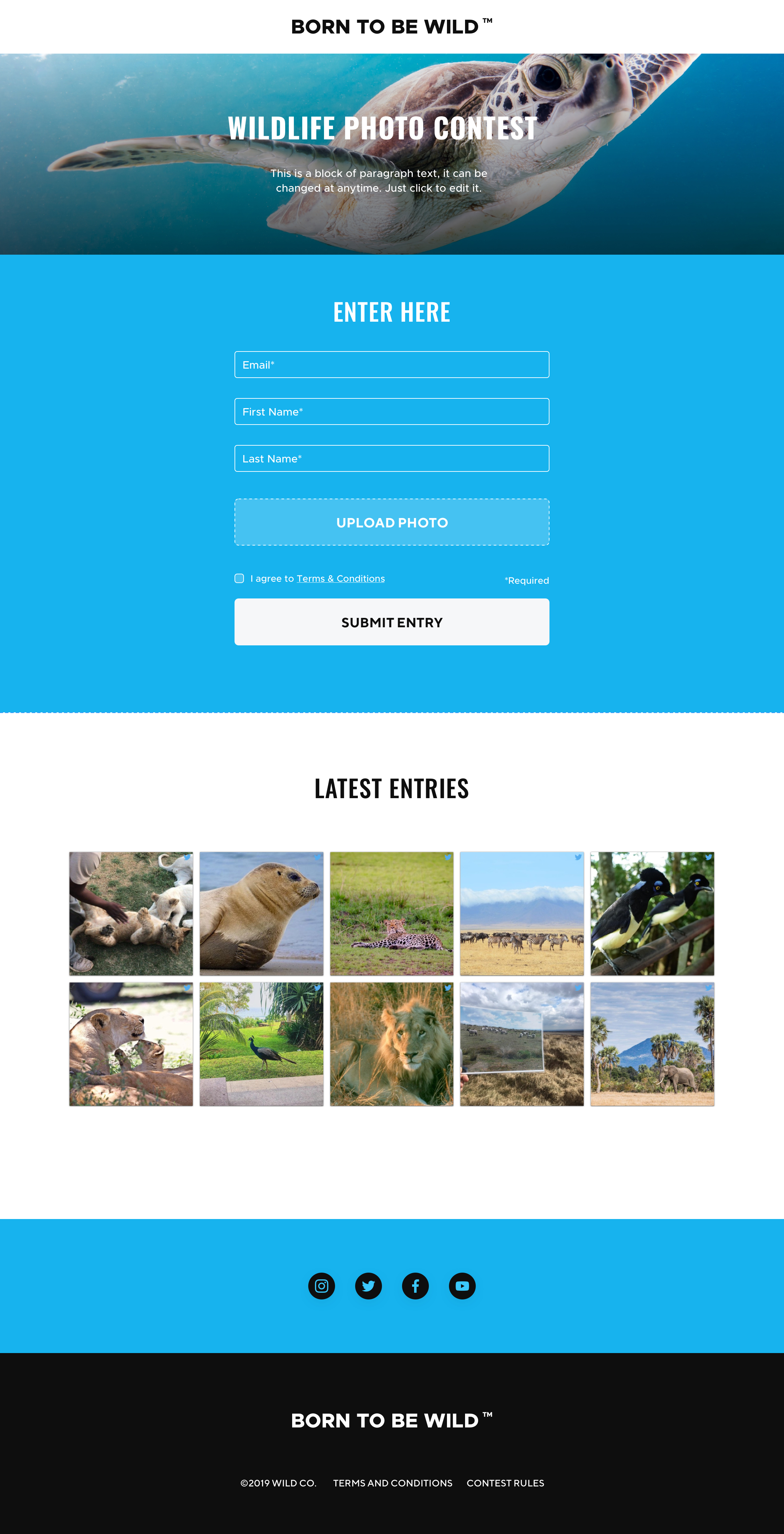 Contests incentivize your audience to provide you with great UGC. Display examples from your community for inspiration and have visitors submit their best content for a chance to win.
Launch Countdown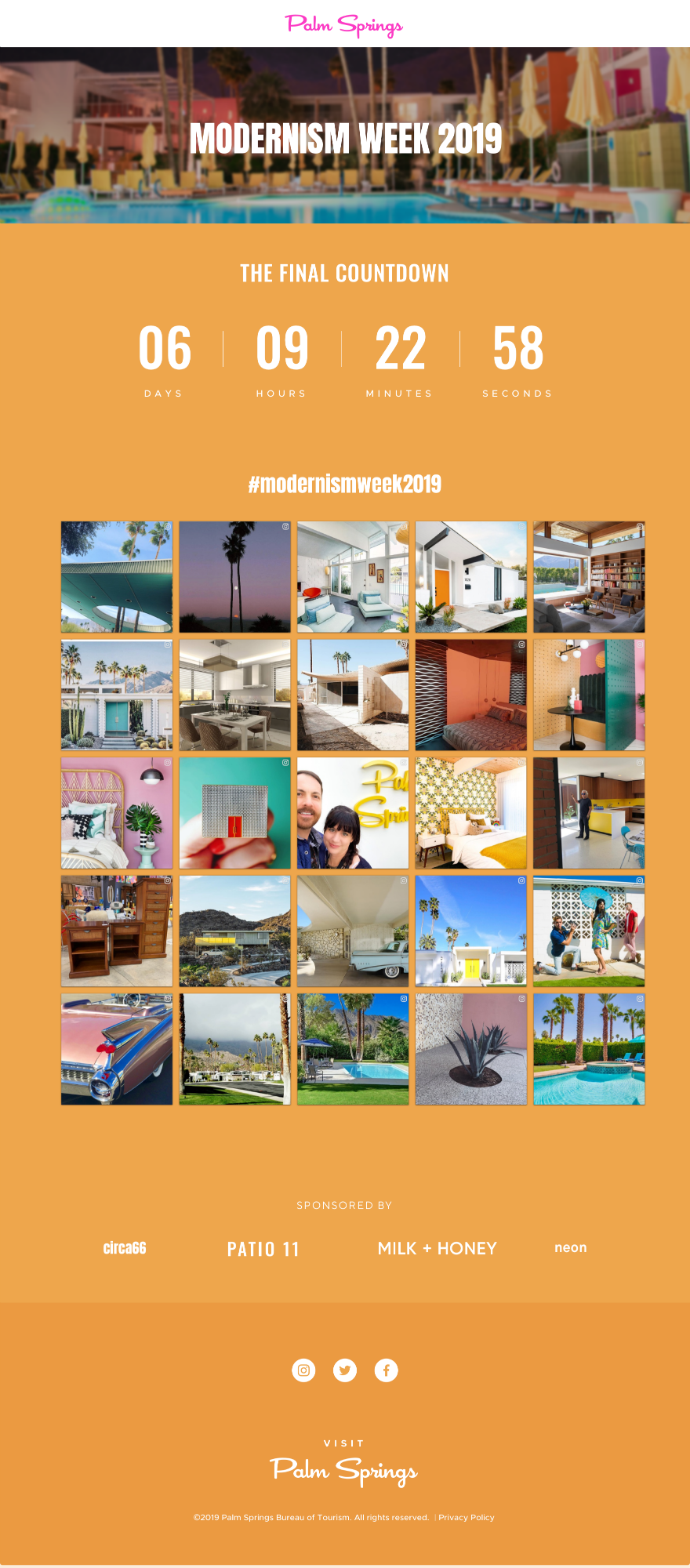 Let UGC generate excitement and urgency for upcoming launches and announcements. Showcase your very best community content and encourage your visitors to get involved and take action.
Polls & Upvotes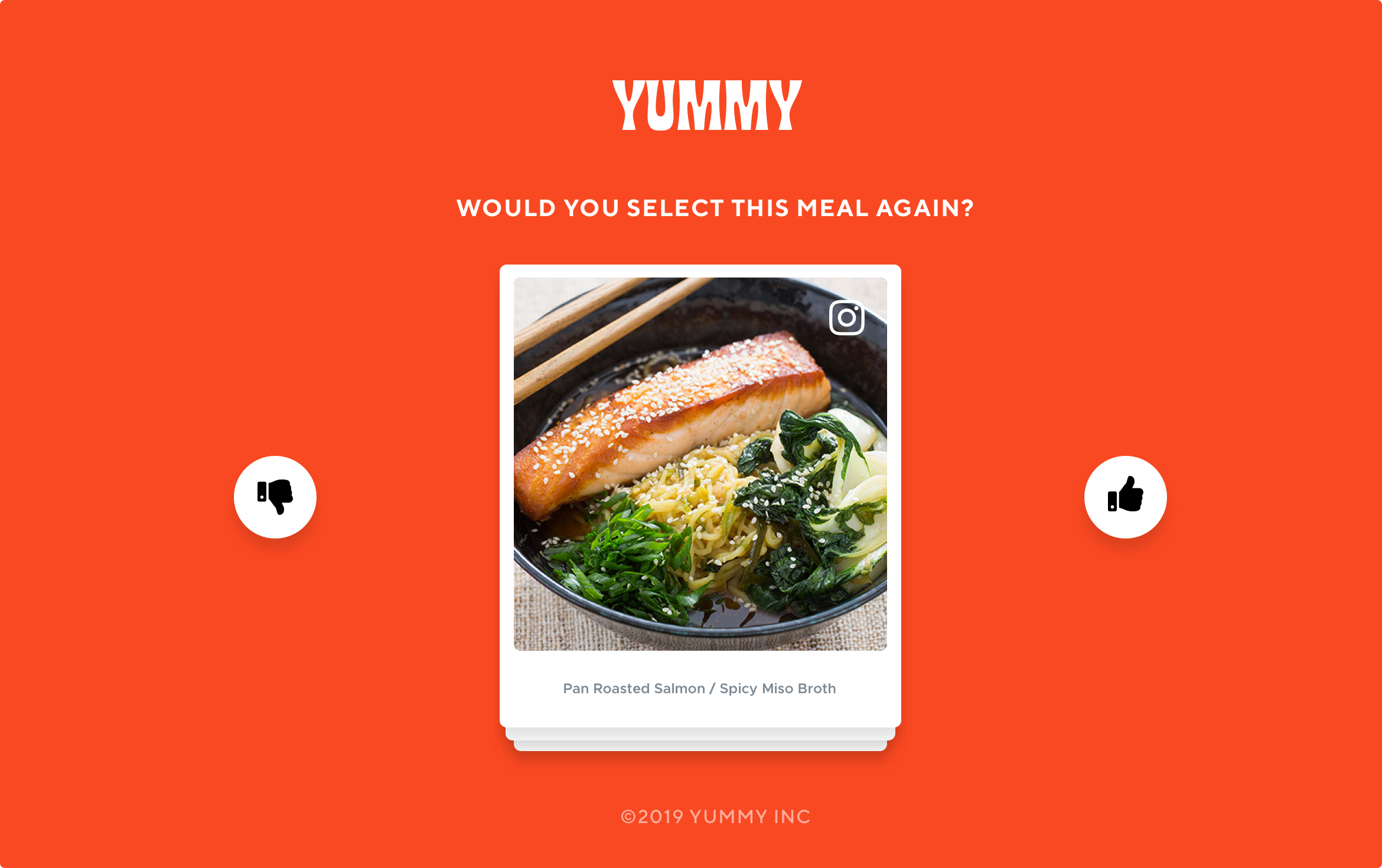 UGC-powered polls drive interaction. Capture audience insights with a custom poll and encourage visitors to vote for their favorite brand, product, photo, and more.
Influencer Collaboration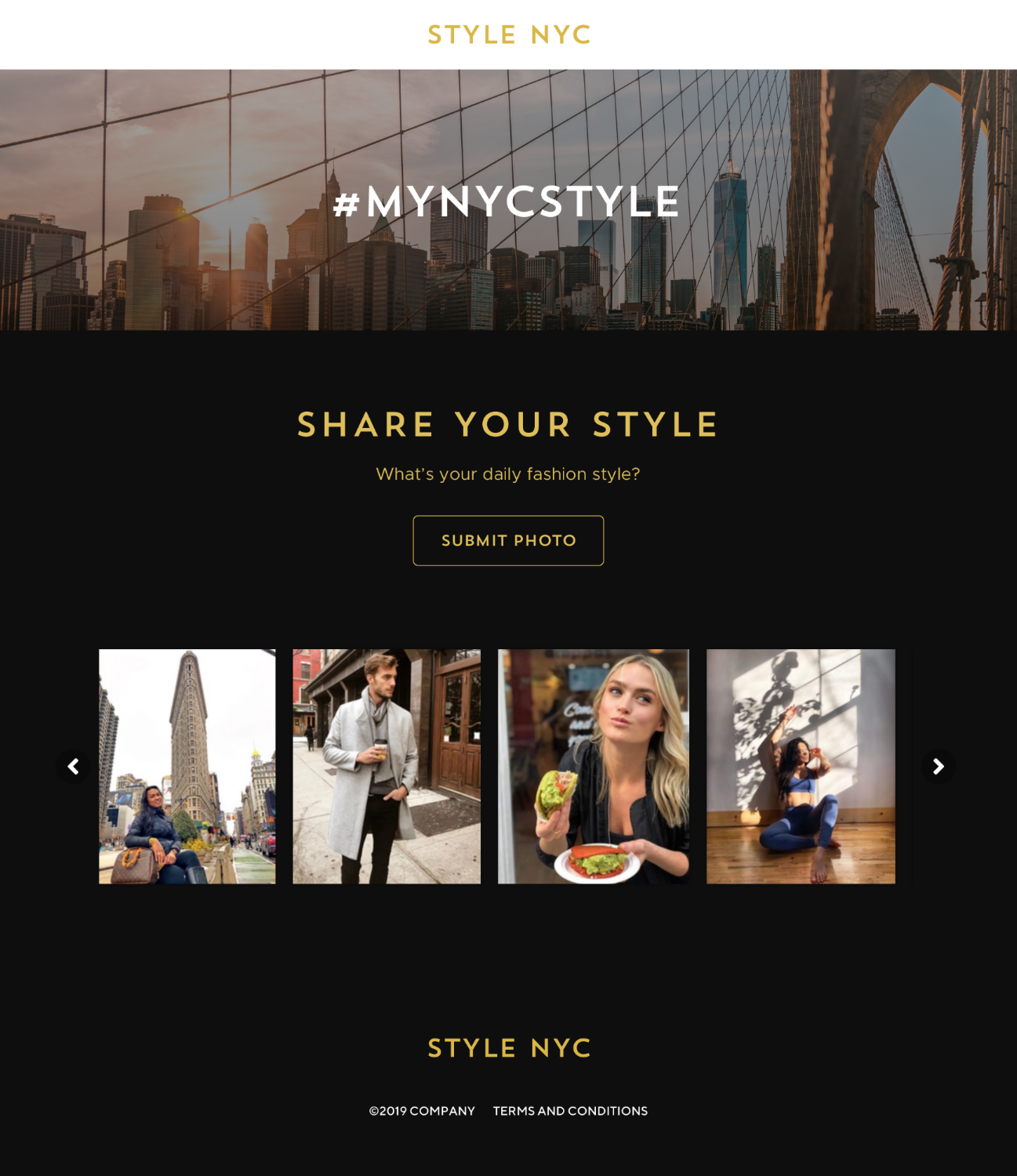 Collect high quality and high-resolution UGC that's not public on social channels. Give your macro and micro influencers their very own page and provide a personalized experience to upload content directly for use in all your campaigns.
Landing Pages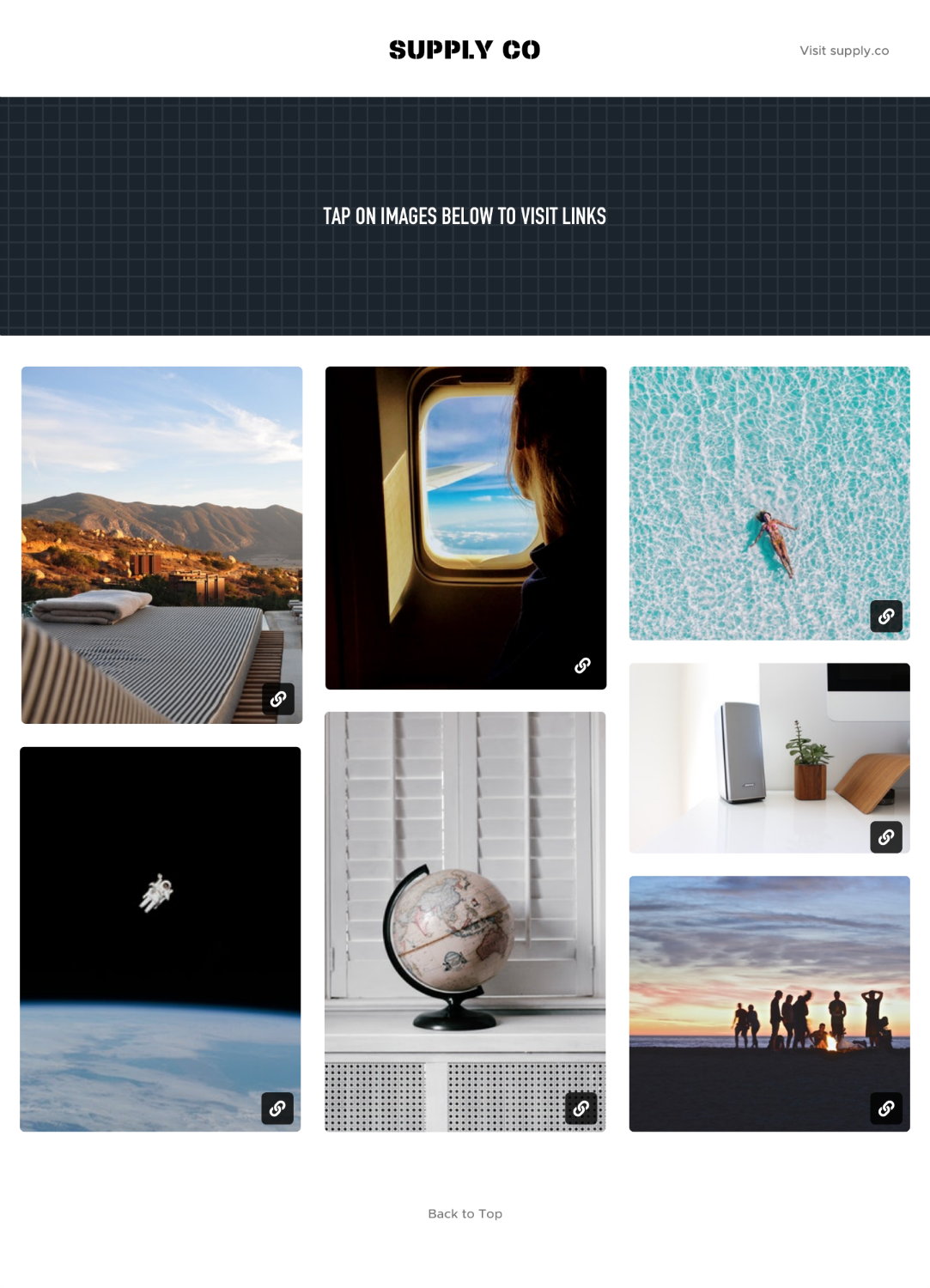 Build dynamic landing pages with customizable building blocks including galleries powered by UGC to boost interaction and drive conversions. Get started quickly with beautifully elegant templates and easily customize to match your brand.
Tag-o-War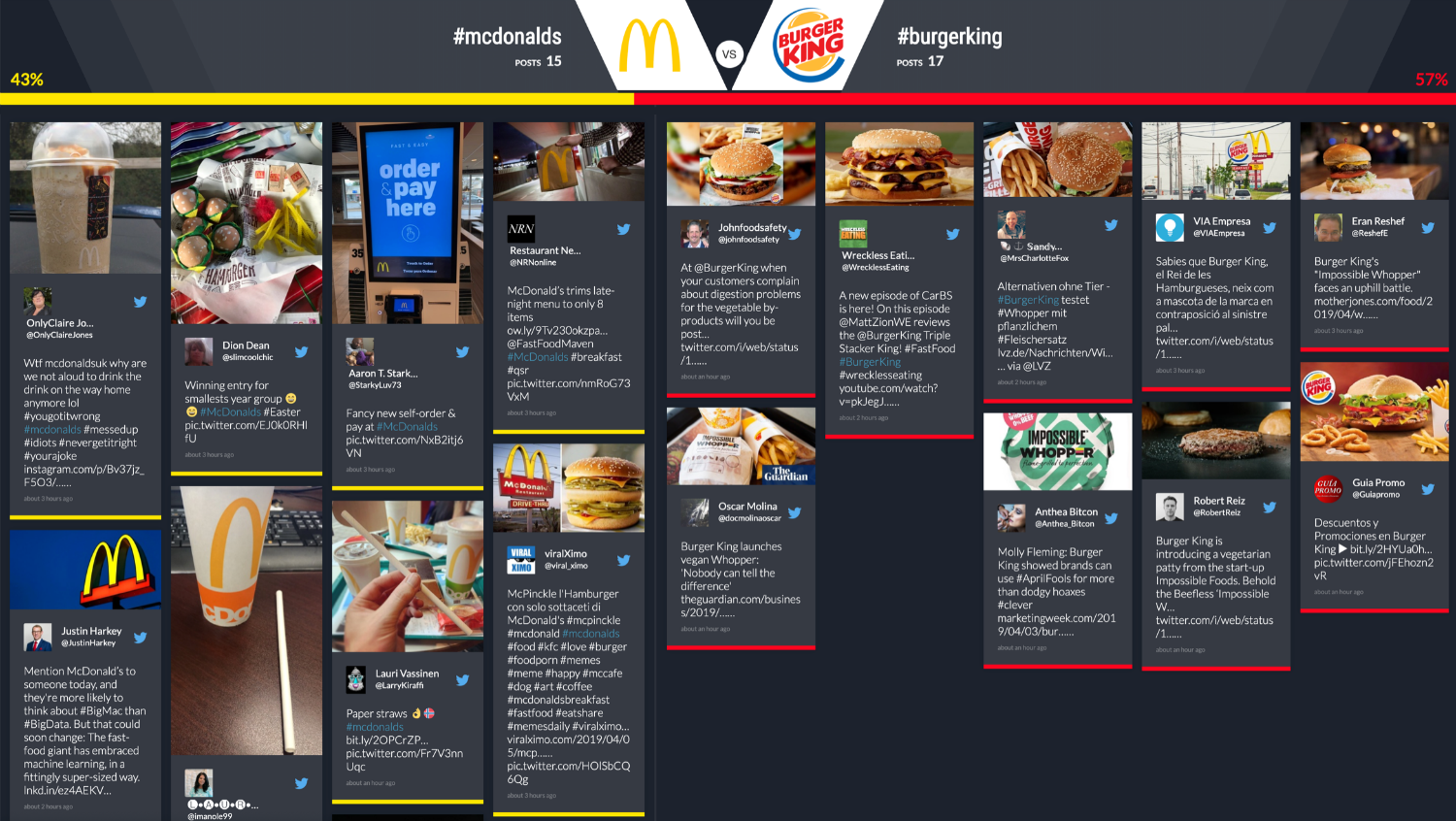 Create exciting hashtag battles that show user engagement and increased usage. Tag-o-War allows you to pit UGC from two hashtags against each other on the same page while visitors watch to see which wins.
Live Counter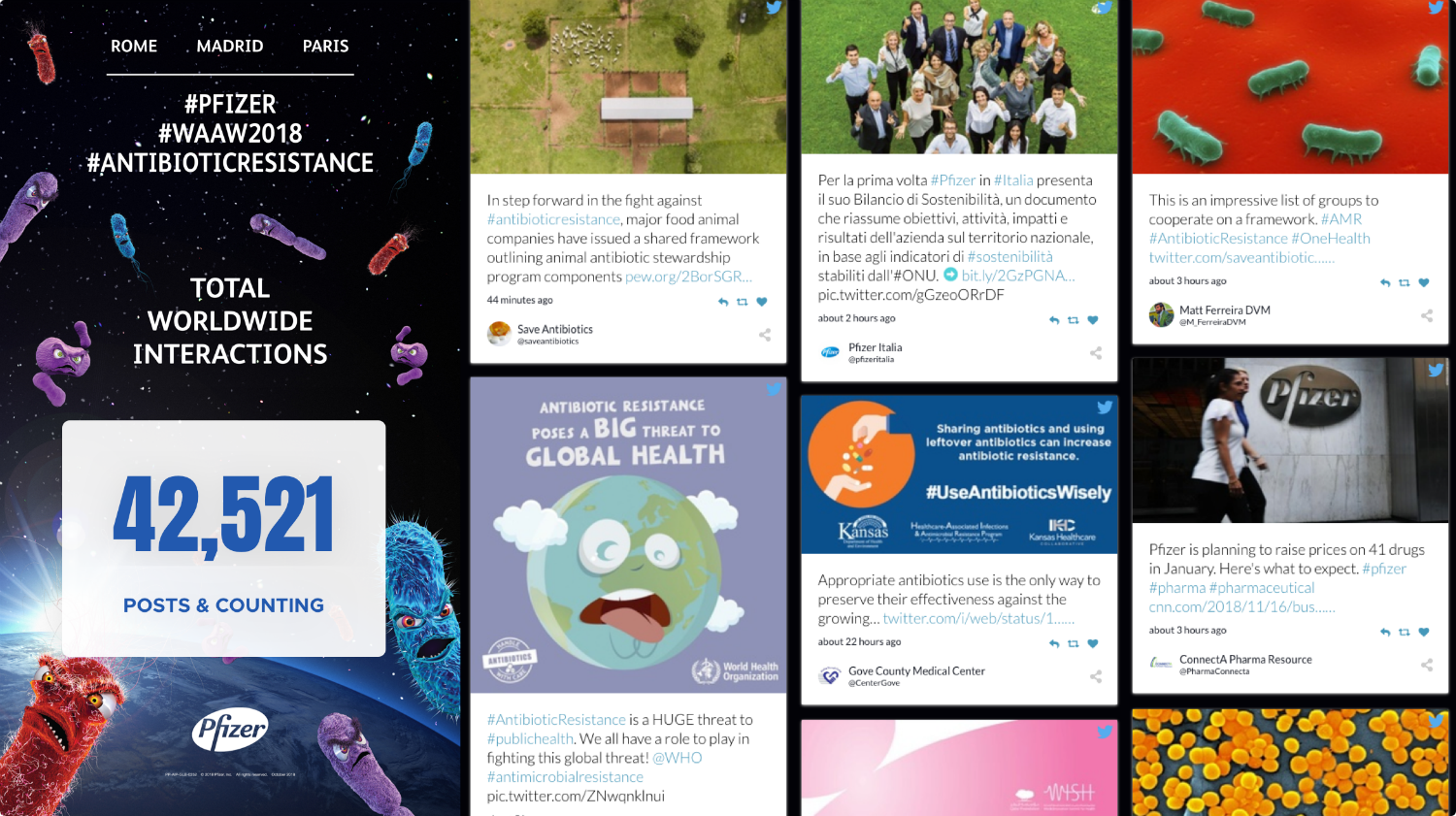 Showcase hashtag and content engagement on user-generated content galleries with real-time metrics.
Why did we create Experience Builder?
Experience Builder is a fast, elegant solution to empower marketers to create and launch customized UGC experiences in minutes. We believe that your customers, constituents, or users are always open to engage. Give them an avenue to connect and they'll keep coming back.
We also believe marketers and communicators should be able to create and publish without relying on designers or developers. As marketers ourselves, we understand the frustration of needing to depend on someone else to put your work into the world. We wanted to further empower marketers to easily customize interactive UGC experiences and publish seamlessly—no coding required. So we did.
With Experience Builder, you can quickly launch a UGC campaign to capture the energy and excitement of the moment. In just 15 minutes, your sports team can launch a fan-driven social campaign to celebrate a wildcard victory. Spin up a poll to find out if we loved Cardi B's dress from last night's award ceremony. You're never further than minutes away from launching a nationwide sweepstakes or an influencer marketing page.
Partnering With Hootsuite
We're excited to announce that Experience Builder plays an important role in a brand new strategic partnership with Hootsuite, the global leader in social media management. Hootsuite's robust ecosystem makes it easier for brands to find, schedule, manage, and report on social media content. TINT helps brands find, curate, own, and display authentic user-generated content across marketing campaigns, websites, apps and screens.
Together, Hootsuite and TINT provide a complete social media solution for brands by combining the power of social scheduling, managing, and reporting with user-generated content and campaigns in a one-stop interaction. Hootsuite and TINT customers have a unique advantage to unify social strategy across the organization with the most powerful social tools on the market.
"At Hootsuite we pride ourselves on working with best-in-breed technology partners to provide our customers with a robust ecosystem," said Richard Hungerford, VP of Business and Corporate Development at Hootsuite. "Integrating Tint into our platform opens a new realm of possibilities for our customers, giving them the ability to incorporate user-generated content that will support their marketing objectives, build campaigns quickly, and help them succeed with social."
Over the coming weeks and months, we'll be sharing some of the fun and engaging experiences built by leading brands and early adopters in Broadcasting, Entertainment, Travel and Hospitality, and Healthcare.
UGC strategy has never been faster, more beautiful, or more effective. Get ready—Experience Builder will change everything. Kick start your next UGC campaign with all the experiences you'll need to drive engagement like never before.
Schedule a demo with one of our experts today. We can't wait to see the amazing, immersive experiences you'll create next.