When it comes to marketing effectiveness, user-generated content (UGC) steals the show. Marketers have learned that UGC is one of the best ways to build trust, grow engagement, and drive conversions, and the following stats prove it.
All marketing channels benefit from UGC, and that's what makes it so appealing to brands. UGC is everywhere these days, all over organic social media, email content, digital advertising, websites, brand marketing, and in-person activations.
Every year, we compile a big list of the most important user-generated content marketing stats that you need to know. This year, many of them come directly from original research reported in our State of User-Generated Content 2022 report. Will UGC reign supreme again this year? And what do the numbers mean for your marketing strategy?
Here are the key stats on UGC this year and what they mean for your marketing strategy.
Key User-Generated Content Marketing Stats to Remember
64% of consumers agree that when a brand they like and use re-shares content by customers, they are more likely to share content about the brand or its products. (State of User-Generated Content)
76% of consumers have purchased a product because of someone else's recommendation before. (State of User-Generated Content)
72% of consumers believe that reviews and testimonials submitted by customers are more credible than the brand talking about their products. (State of User-Generated Content)
62% of consumers report that they are more likely to click on content like ads, websites, social posts, or emails, that feature customer photos rather than an image created by the brand. (State of User-Generated Content)
60% of consumers wish that more brands would tell their fans and customers what type of content they want them to create. (State of User-Generated Content)
72% of users will accept a brand's request to use their content, meaning people are excited to participate when brands ask them for rights to repurpose their content. (TINT)

Social Media Marketing Stats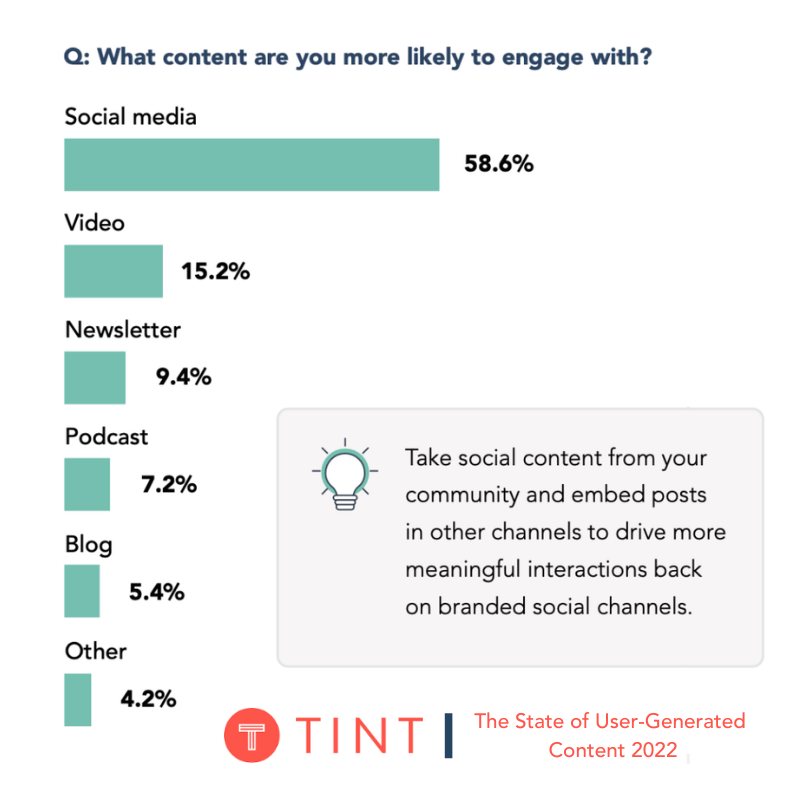 Email Content Marketing Stats
Digital Advertising
62% of consumers report that they are more likely to click on content like ads, websites, social posts, or emails, that feature customer photos rather than an image created by the brand. (State of User-Generated Content)
Consumers are 4-6X more likely to buy from and advocate for "purpose-driven" companies.
Using user-generated content in social media ads can reduce cost-per-click (CPC) by 50%.

6 in 10

marketers report that their audience engages more with UGC in marketing and communications channels than branded content. (State of User-Generated Content)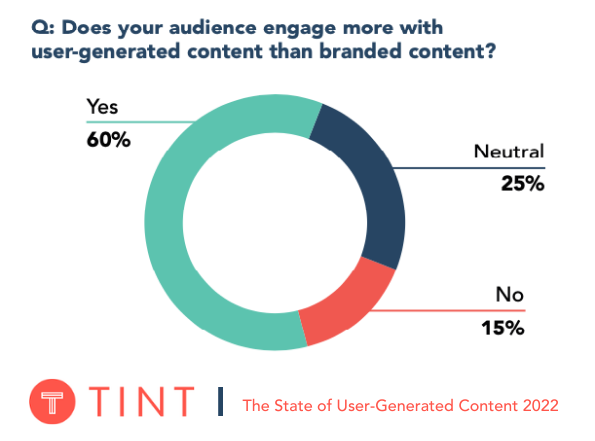 Web Content Stats
Brand Marketing Stats
eCommerce and Social Commerce Stats
Travel, Tourism, and Hospitality Stats
Source: Content Matters as Travel Recovers: Influencing and Activating Travelers
Three-quarters or more of travelers were active on at least one social media platform in 2019.
The social platforms most commonly used by travelers were Facebook, Instagram, and Twitter (with the exception of Chinese users).
Younger travelers (under 34) used Facebook as frequently, if not more, than other travelers within their markets.
Pre-COVID, 46-85% of socially-engaged travelers used their smartphones for researching airfare, hotel rooms, vacation packages, or in-destination activities, and social content influenced their conversion rates.
70 – 80% of travelers also want to book travel that has flexibility when it comes to canceling or rebooking. Refunds, cancellation, and rebooking options and policies should be clear and easy to find before they move to the booking process. Even better if reviews on social or directory listings tout how easy the process was.
About 3/4 of travelers want to be informed about safety precautions before booking, even if particular initiatives are not critical to them, such as cleaning/sanitation procedures and mask requirements.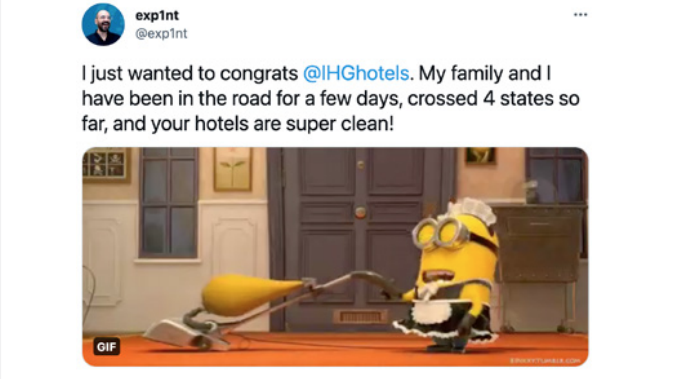 What Do These Marketing Stats Mean For Your 2022 Strategy?
Based on these marketing stats, the consumer trends shaping 2022, and the marketing themes and predictions laid out in our annual research report, the numbers all point towards user-generated content. It reigned supreme in 2021, and will stay on its throne in 2022. Marketers, you've got to make sure you're using UGC to its fullest this year on all channels.
Social Media

With 4.2 billion people on social media, and it being the place where consumers are 3x more likely to engage with brands, it's a channel you have to optimize with what consumers want. Right now, that's video content they can trust from consumers like them.

Email

When emails contain UGC, click-through rates increase by about 73%. Segmented campaigns note as much as a 760% increase in revenue. Use UGC on segmented campaigns to hyper-personalize your recipients' experience. It may be tedious, but clearly, it has results.


 Digital Advertising

Consumers are 62% more likely to click on customer content rather than branded content and are 4-6x more likely to purchase from purpose-driven companies. Make sure to use video UGC that tells your brand's purpose-driven stories.

Web

UGC increases time on site by 90% and conversions by 29%. Use it on your homepage, product galleries, and review sections. Make sure there's a diverse set of people portrayed.

Brand

Bring consumers into your brand voice, brand image, and brand experiences.
Hopefully, this serves as a helpful starting point for implementing UGC into your marketing strategy. To dive even deeper, learn how TINT can help you connect with your audience better than ever before through the power of UGC. Schedule a demo to see what TINT's all-in-one platform and UGC experts can do for you.