Omnichannel marketing takes a lot of work. 
Posting, engaging, and responding consistently to one social platform requires at least one dedicated member of your team—add in 5 other platforms (on top of your campaigns!) and overwhelmed becomes an understatement. 42% of users expect inquiries on social media to be responded to within an hour, if not sooner!
We saw the pressure to be omnichannel get pushed even harder last year as people were stuck at home, scrolling through platforms old and new. TikTok seemed to be an overnight success story in virality, taking users with only a few thousand followers and giving them hundreds of thousands (and sometimes millions) of views. Now TikTok is old news and Clubhouse starts to pull attention with its audio-only experience. 
Now with the exponential growth of Social Commerce, customers expect brands to be accessible and products to be obtainable on websites, social media, and livestreams. 
Brands around the world have to ask—are we falling behind by not choosing to be on every platform our audience is on? Is there a limit to this omnichannel marketing dilemma?
Why Isn't Every Brand Already Omnichannel?
Being omnichannel is difficult. 
It requires a social team and consistent content. Without an incoming stream of content from happy users, fans, and customers, brands have to create their own content. This drives up marketing budgets, and after a year like 2020, that was the exact opposite of what everybody was trying to do.
"Most marketers struggle with feeding the content needs of ever-evolving and emerging channels. This is especially true for more established organizations that struggle to adapt in a meaningful and speedy way."– Simon Kopec – Social Media & Content Strategy – Hospitality
In our 2021 State of User-Generated Content Report, we surveyed leading brands and found that marketers are tired. They had more job responsibilities in 2020 than they did in 2021, and yet they weren't given the proper time, budgets, and team size to get it all done.
The brands that succeed at being omnichannel are the ones that bypass those challenges with user-generated content. Brands have users, fans, and customers create content that they can repurpose across their digital and traditional marketing channels. Encouraging customers to record product unboxing videos or entering fans into a sweepstake in return for creating a TikToks are campaigns were becoming more and more familiar with seeing.
Using TINT, The Ocean Clean Up team was able to take sustainability past the ocean and into their content strategy as well. 
How Are Brands Succeeding at Being Omnichannel?
The Ocean Clean Up (TOCU) created sunglasses made of 24 football fields' worth of Pacific Ocean garbage and promoted the campaign with UGC and omnichannel distribution.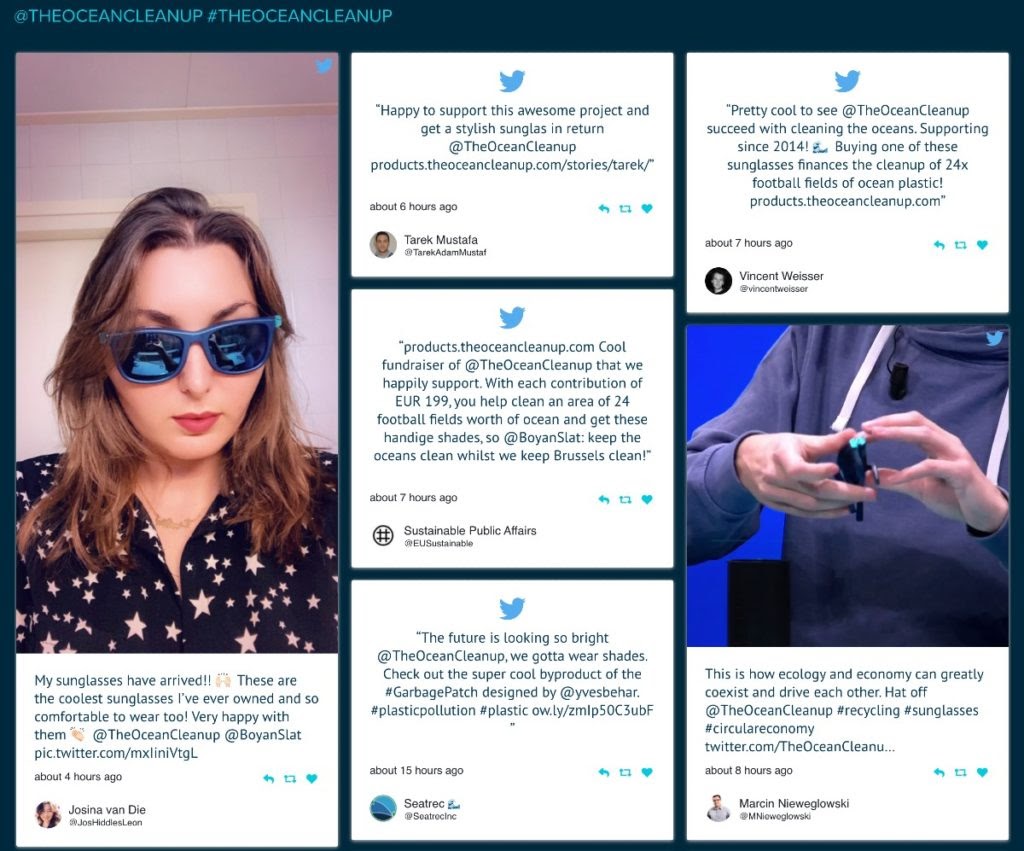 Their founder told the story of the glasses via a live, virtual presentation. They sourced UGC from social media and reshared it across multiple channels to bring the experience full-circle. From displaying fans' reactions as they unbox the sunglasses on screens behind the founder during the presentation to embedding a social wall on the website with real-time content their users are sharing across social media.
Chipotle has also taken its omnichannel presence seriously and reaps the rewards. Their Instagram channel features memes and content directed at Generation Z, with posts highlighting their latest promotions and campaigns. Chipotle's Instagram profile has one million followers and ranges 20,000+ engagements per post.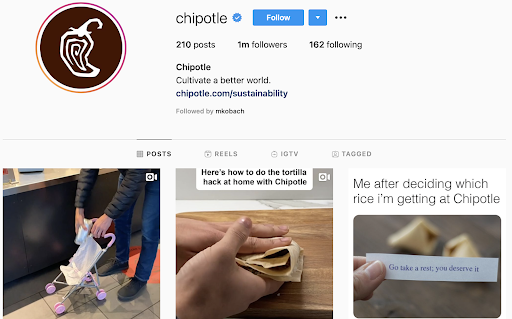 On TikTok, Chipotle consistently brings its audience into the spotlight with campaigns that give them free Chipotle for a year or give them a chance to create their own menu item. They also repost user-generated content daily. With 1.4 million followers and 24 million likes, Chipotle is the perfect showcase of how to be omnichannel successfully. Their content team isn't working harder to create more content for another social platform. They're leaning strategically on their audience to do the work for them and highlighting them by reposting fans' TikToks to their feed.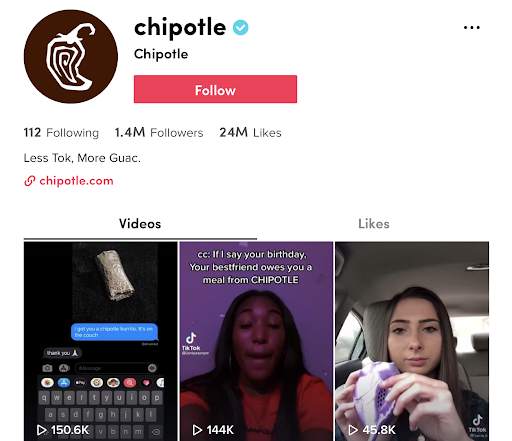 Being an omnichannel brand takes a lot of work when you put the content creation on your team. Our 2021 State of User-Generated Content Report shows that brands are prioritizing an omnichannel presence more than ever before and using user-generated content to create the right content on each platform.
Inside of our 2021 report, we've looked further into the omnichannel dilemma finding the answer also lies in your Social Media Manager. Social Media Managers are your direct line of communication to your customers. They have a lot of the answers you're looking for as you wonder how to become an omnichannel brand in 2021.
Read the report to see why your Social Media Manager is one of the most important members of your marketing team and how you can use their intel to increase engagement across all channels, established and new. We've also detailed 4 other themes we found from surveying boutique to enterprise businesses about their marketing experience in 2020 and what it means for their 2021 plans.
Ready to be omnichannel? Schedule a demo with a TINT team member to see how leading brands like Nike, Nestle, Marriott, and more are using user-generated content to create more content across more platforms—without sacrificing engagement.