The marketing landscape is changing every day, with consumers becoming less and less trusting of polished marketing campaigns.
They are now turning to their peers to figure out whether a brand is right for them, valuing authenticity and real-life stories.
This is why consumer-generated content has become an important marketing strategy for thousands of brands.
In the US alone, 63% of adults talk or post about products and services online, while 81% read what other people have posted about those products, making earned content one of the most influential forms of content today.
More and more, brands are seeing how important their consumers are when it comes to advertising their products, so let's take a look at a few big names that are rocking this trustworthy form of marketing.
Hotels and booking sites have been at the forefront of the earned media revolution because of their implementation of customer reviews – in fact, hotel brands that publish reviews have seen a 260% increase in online bookings.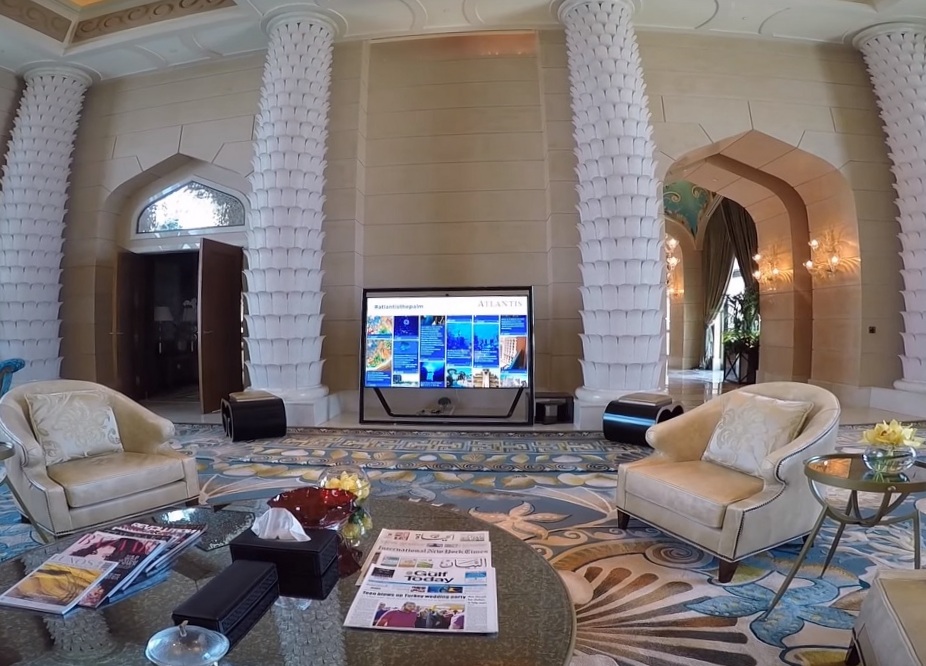 Atlantis The Palm, Dubai decided to ramp up their UGC output in a bid to generate more social engagement, increased website visits, more sales, and more on-property purchases which, in the long run, bump up the value of each customer and boost revenue.
To do this, they partnered with TINT to launch a groundbreaking social TV channel.
Throughout the property, the channel shows highly targeted UGC to guests, creating a personalized experience with powerful CTAs that drive engagement and more on-property sales.
So why did Atlantis The Palm, Dubai go for this form of UGC?
Research showed UGC was considered to be 50% more trustworthy than traditional marketing, and they wanted a slice of that action.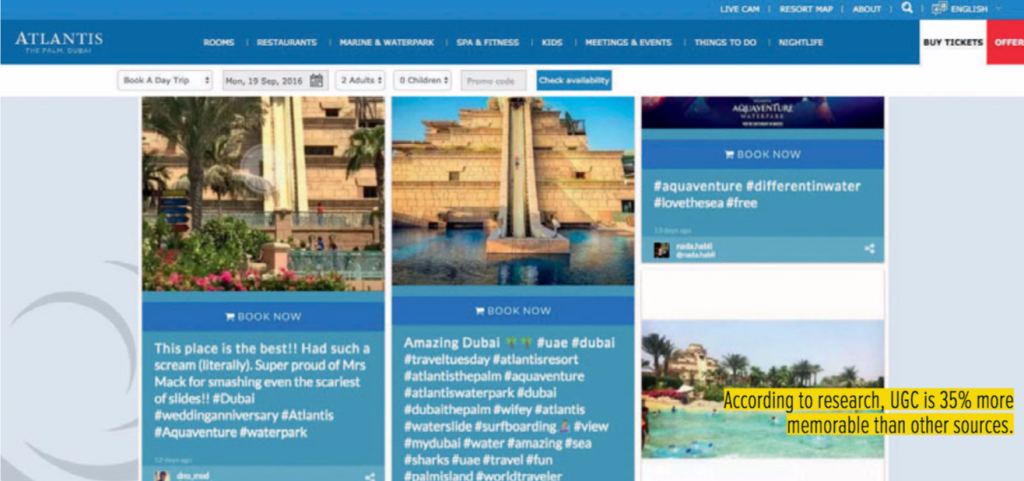 Through TINT, the resort can easily moderate the streams of content that are shown on the marketing channel, which means a couple of things:
Firstly, they can make sure no negative comments get published for other guests to see

Secondly, they can send different UGC to each screen (like content about the restaurant on screens in the restaurant)
This personalization combined with the careful moderation drastically increased the impact of the channel and resulted in more on-site sales.
Spotify
Everyone knows Spotify as the music streaming tool that lets you create your own playlists and tap into music depending on your mood.
The worldwide company has served eager music fans for almost ten years, and continues to create unique playlists for its users.
But playlists aren't the only unique thing the brand has been putting out there.
After their successful "Thanks, 2016. It's been weird" campaign, they've rolled out a brand new UGC campaign that shines a spotlight on the weird and wonderful playlists created by Spotify users ("Sorry, I lost your cat", anyone?).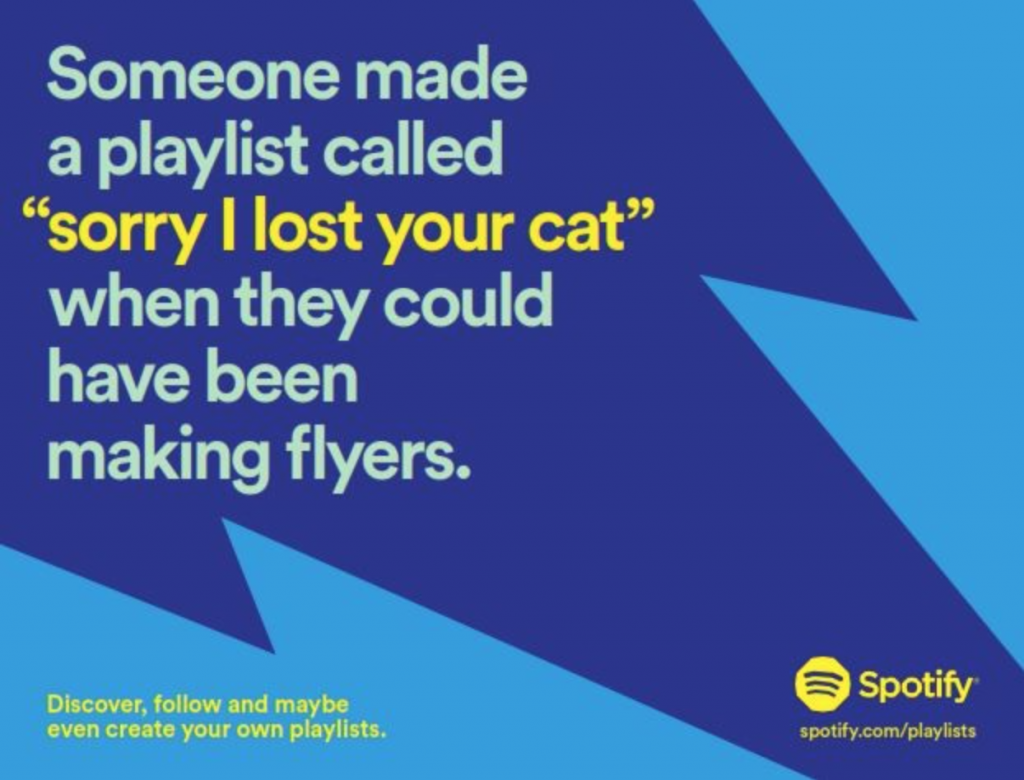 The bizarre titles were blown up onto billboards to begin with, before the campaign was implemented across multiple channels thanks to its roaring success – the playlists were also shown via retargeting ads and on social media posts in an attempt to diversify where Spotify were reaching their audience.
It's easy to want to go full steam ahead with a UGC campaign.
But even a huge brand like Spotify started with one channel before they branched out onto others, testing the waters as they went.
They didn't have anything to worry about, though.
As a result, the campaign tackled Spotify's pain point of communicating its core message (basically, the brand wanted to show their users that they weren't just a music streaming platform; they are, in fact, a whole lot more creative than that).
The central focus of the campaign was customization: Spotify wanted to re-state the freedom users have to mix up their playlists and get creative.
And they did that perfectly.
Created by Wieden + Kennedy New York, the campaign itself was made up of two separate strands:
Billboards and memes that described the funny playlists

A series of three videos that showed musicians commenting on outlandish playlists that featured their songs (one video features Joe Jonas of DNCE reacting to the fact his song "Body Moves" is on a playlist called "Play this at my funeral." 
https://www.youtube.com/watch?v=-evkStJNLlM
In the end, Spotify successfully told a story across multiple channels.
The titles of the playlists were interesting enough to publish in a variety of different mediums, including billboards, direct mail, email, and digital ads.
By focusing on such a simple segment of their brand, Spotify was able to effortlessly communicate with a diverse range of formats, which increases the impact of campaigns and a return on investment – two things that every marketer strives for.
Georgia State University
Georgia State University, a public research university in Atlanta with more than 32,000 students, struggled to garner engagement amongst their students – both in real-life and digitally.
Before implementing a UGC campaign, the social media strategy of the university was haphazard.
Each department operated as its own entity and there was very little in the way of cross-collaboration.
Ultimately, the university wanted to engage prospective students, generate school spirit, and simply get everyone more involved.
But, as an urban campus, it was hard for the marketing team to foster a community spirit when so many students were integrating themselves into the city rather than into the campus.
So the team decided that digital was the best way to reach and connect with students past, present, and future.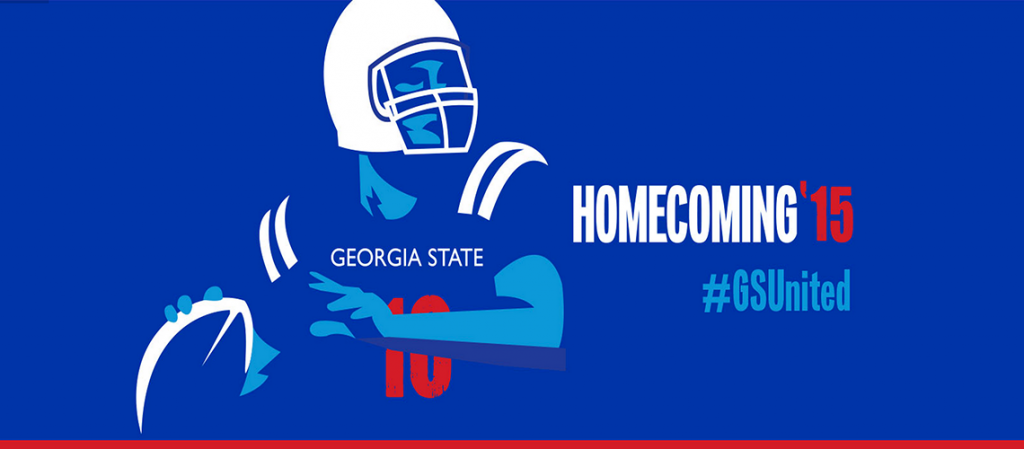 Not just any digital campaign, though. They put in place a well thought-out UGC campaign that would bring together all the colleges, campuses, departments, and students.
The hashtag #GSUnited was employed to reinforce the sense of connection, and posts published under it were sent from Hootsuite to TINT, which was implemented directly on the university website.
Before the launch of the hashtag, the university departments came together to offer support – everyone from the athletics department to key student influencers wanted a piece of the action.
The results spoke for themselves.

More students attended marquee events, like Homecoming, and the accompanying football game saw a 9.4% increase in attendance.
Mentions and interactions from students skyrocketed to – while the previous year's Homecoming had just 380 mentions, the Homecoming that topped off the university's UGC campaign had a whopping 216% more engagement (that's over 1,200 mentions).
Apple
Apple's #ShotOnIphone campaign has been an ongoing customer content campaign that's been running for the past two years and has been a core part of Apple's marketing strategy.
This long-running UGC campaign encourages consumers to feel like part of a community, which has no doubt helped instill Apple's cult-like status amongst fans.
The brand understands that their customers no longer buy the whole polished marketing spiel, and are instead looking for real-life proof of the products they purchase.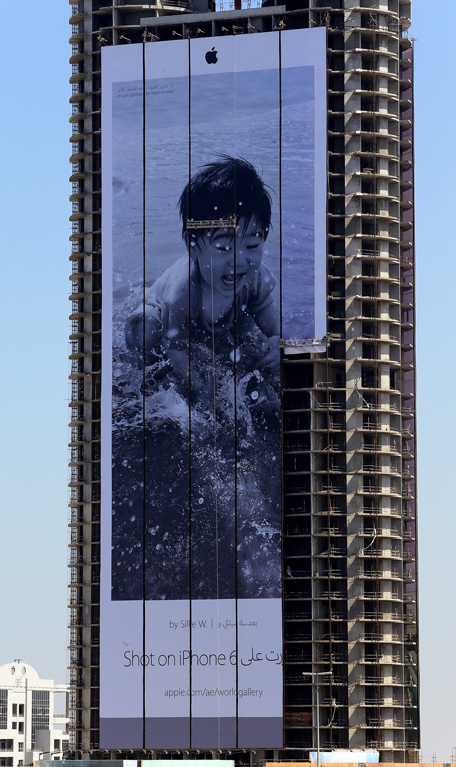 Which is where the Shot on iPhone campaign comes into play.
After learning that customers were less than happy with the iPhone camera, particularly when it came to taking nice shots in the dark, Apple wanted to address this.
iPhones were quickly getting a reputation for having sub-par photo capabilities and Apple was losing fans quickly which made it vital for Apple to address the issue.
For the campaign, several amateur and pro photographers were commissioned to take low-light photos with their iPhones. The resulting shots were then blown up on billboards around the world, creating a multi channel campaign from single pieces of content.
https://www.youtube.com/watch?v=0QKG4mRH_MY
By doing this, they tackled consumers' biggest objection head-on – instead of simply saying the camera was better this time, they showed it with UGC.
Specialty Produce
Specialty Produce, a family-run food service business in San Diego has been supplying more than 600 food businesses with fresh produce every day for 30 years.
But, because there were two different sides to the business (the B2B food supplier and the B2C restaurant consumer), few employees could see how their input was making a difference in the company.
Specialty Produce wanted to change this.
They wanted their entire team to see how the operations of the company worked, in the hopes that it would increase employee engagement and understanding.
The biggest goal of the campaign was to engage employees in the social process, inspiring them and sparking a dose of healthy competition.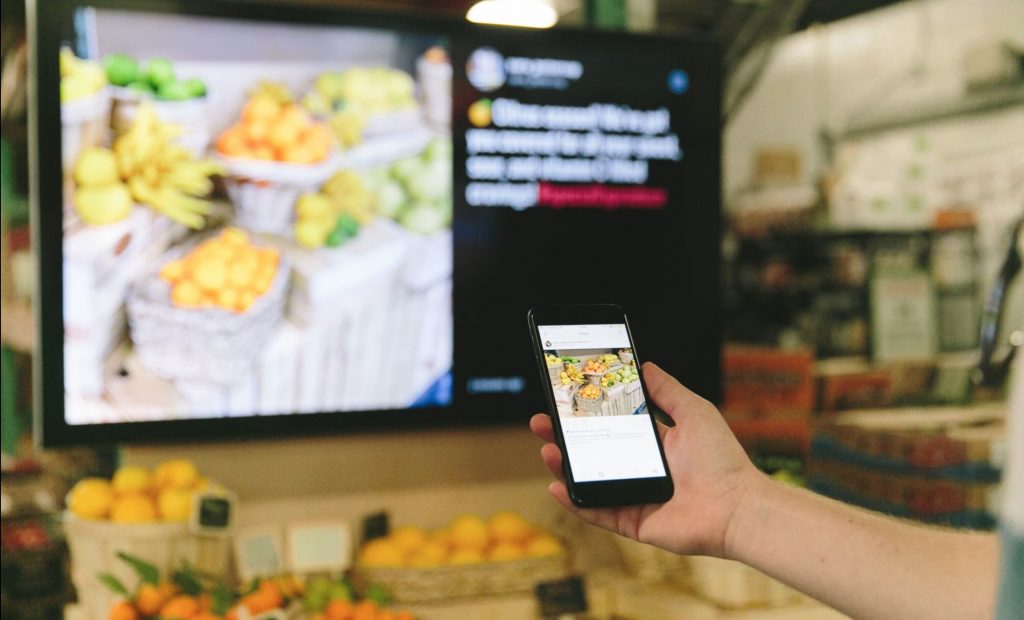 Using TINT and the hashtag #SpecialtyProduce, screens placed around restaurants and the warehouse pulled in relevant content to share with employees and customers.
As a result, Specialty Produce has succeeded in building up employee engagement and spreading awareness amongst their team about their famous farm-to-table movement.
But there were some fun and unexpected results, too.
As well as engaging coworkers and giving them the chance to learn more about the company's process, Specialty Produce also managed to engage restaurant and chef customers, which boosted their revenue.
Together, the content that was pulled in created a real-life brand story that showcased the pride, excellence, and service that Specialty Produce has worked incredibly hard to established over the years.
Krispy Kreme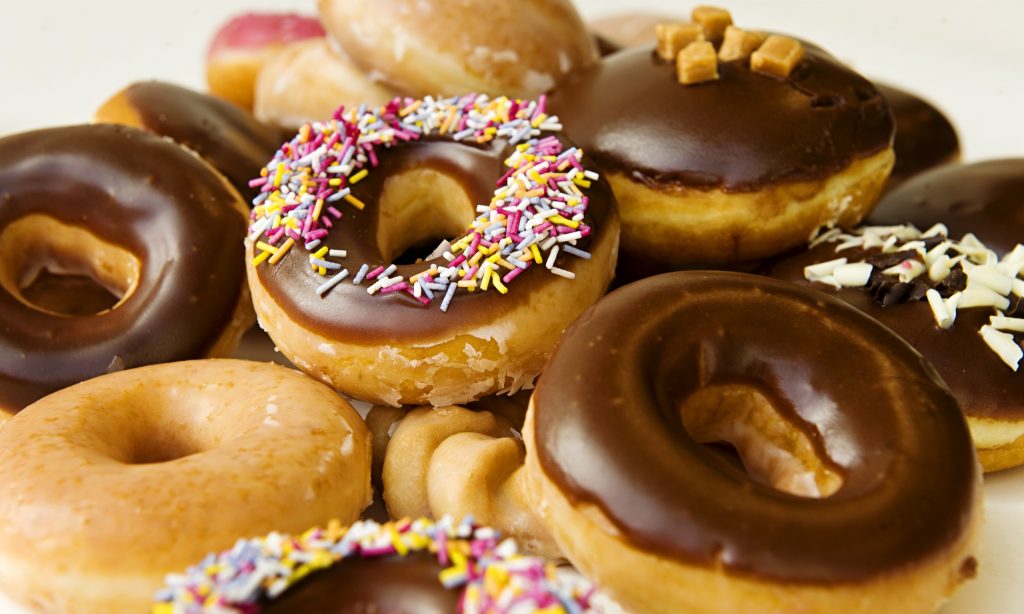 American doughnut giant Krispy Kreme were looking for a way to engage their audience – particularly their audience of millennials, who have grown tired of non-authentic advertising.
This is the first generation to grow up completely online.
That means they're constantly connected to all their friends, businesses, and their favorite celebrities.
The team knew that brands who can engage millennials on social platforms and become a part of their everyday lives while remaining consistent across channels earn trust.
And, taking it further than that, they knew that in order to fully engage this new Internet-focused generation, they had to provide visual and interactive content.
To do this, Krispy Kreme implemented TINT on their website and in-store to reach the most amount of consumers.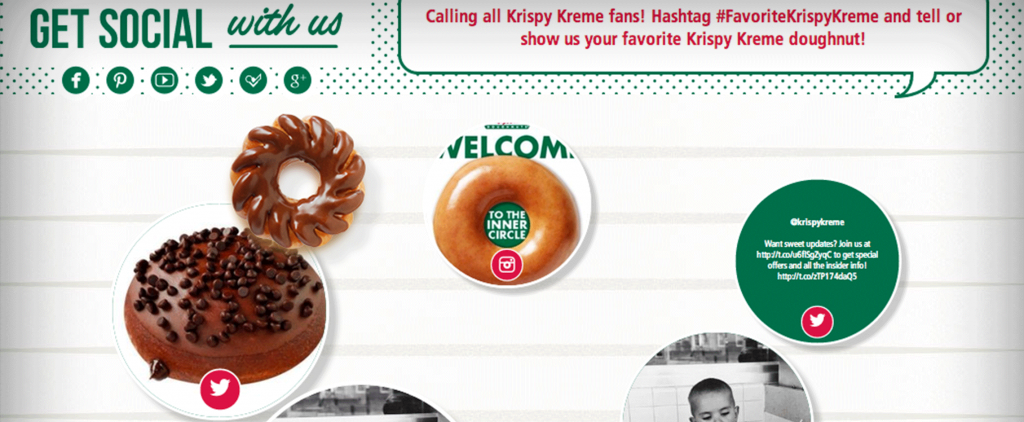 Online, they branded their TINT so each social media mention was pulled into the shape of a doughnut. This interactive and extremely visual layout was a hit with their younger clientele.
In-store, the walls of Krispy Kreme were plastered with digital screens that showcased the latest social mentions about the brand.
While waiting to be served, customers could see what others had been posting and recommending, perhaps encouraging them to spend more in-store.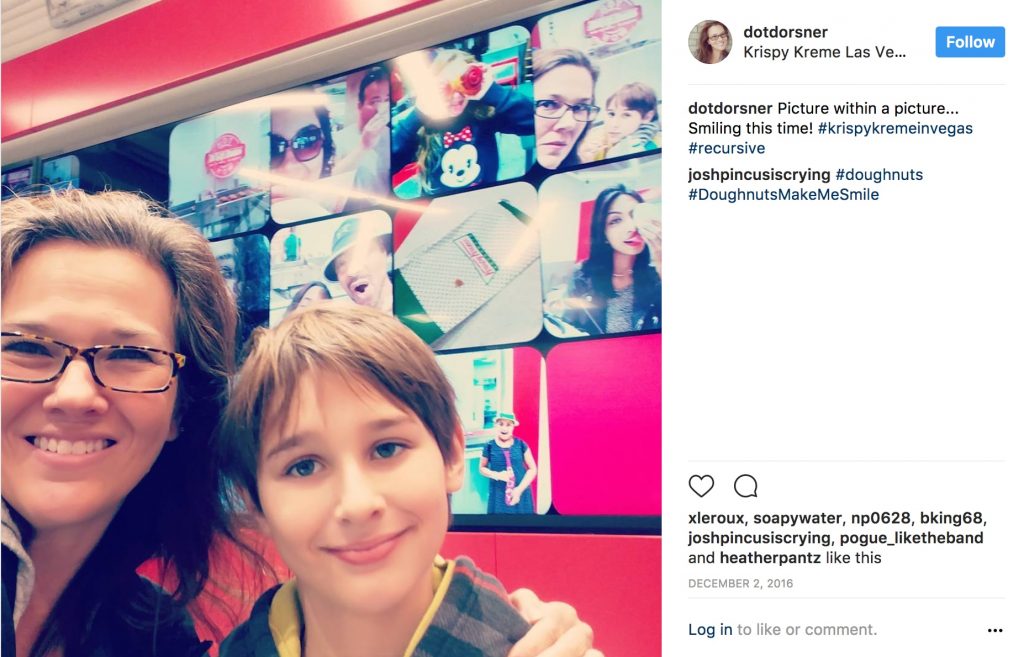 Consumers posting pictures of the wall show just how excited and motivated people are to share on their social channels. Image source.
The results were phenomenal.
The campaign garnered more than 36 million impressions and three thousand aggregated posts. It significantly boosted engagement on both mobile and the web, and connected with millions more Gen Zs – Krispy Kreme's ultimate aim.
ADT Ghost Monitoring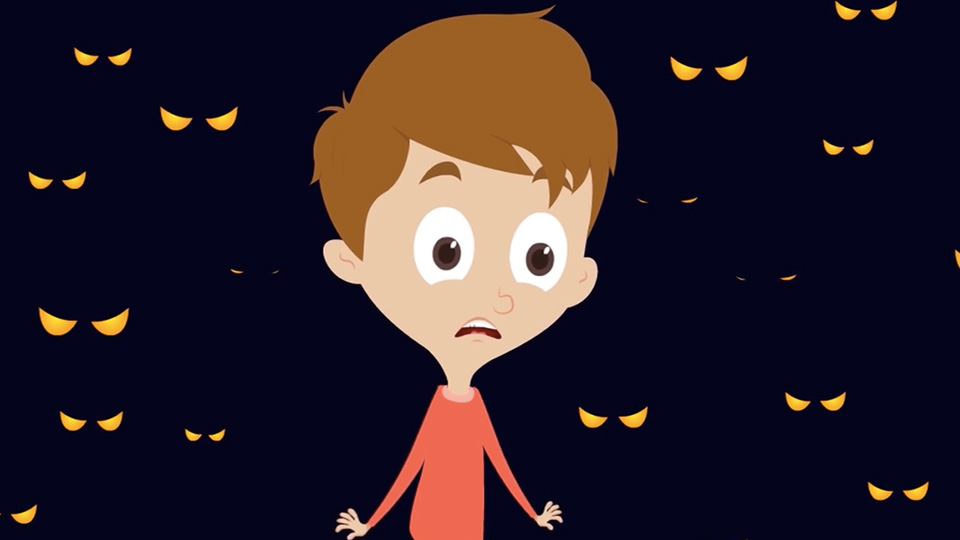 The holidays are a huge opportunity for brands to join trending topics. 
But when it comes to Halloween, how does a security services brand get involved in the conversation in a way that's meaningful and not cringy?
For ADT, an American brand that supplies electronic security to homes and businesses, the answer was to keep things real and relevant.
The aim of their Halloween campaign was to target their key audience of what they dub "Anxious Believers" and "Family Protectors" who are dedicated to protecting their favorite people and possessions.
To do that, they utilized the audio from a real-life call that came into the customer service reps.
The call was a little unconventional, in that the rep willingly spent time helping a mother calm her son's fear of ghosts.
Using the audio file (a piece of UGC), ADT overlaid a one-minute animation that acted out the phone call and brought to life the humanity of the call and ADT as a brand.
As a result, the brand shed light on what makes them different to other security providers – their willingness to help people feel safe, no matter what they're scared of.
The video helped increase online engagement for the brand, which saw an influx in comments and hashtag use, as well as a rise in social mentions. It received more than 130,000 impressions and generated over 1000 links back to the ADT website.
What's more, it was applauded by Adweek, honored as Creative Work of the Week by The Drum, and won the Shorty Award for User Generated Content.
—–
These brands show a handful of different ways that UGC engages key audiences.
Not only does it give you the chance to solidify your brand as an authentic player in your industry, it gives you open access to start a conversation with your audience – something that has helped the brands mentioned here reach a larger amount of people and connect with audience segments they struggled to connect with before.
And there are plenty of additional results that have come from these campaigns, too, whether it's a boost in revenue, brand engagement with new audiences, or breaking through the marketing noise. 
Learn more about transforming your marketing strategy with user-generated content!