Social commerce is more than another marketing buzzword. It has the ability to connect with people at every stage of the customer lifecycle.  Beyond the checkout page, brands are using Social Commerce to boost customer loyalty, turning customers into lifelong fans and advocates. 
Strategically using social commerce is critical to ensuring that your brand can attract and retain customers. More and more people are shopping online and nearly every social media platform has made online shopping features available.
What is social commerce? 
Social commerce considers the entire customer lifecycle as it happens on your social media channels. People can discover your brand, explore products, and even purchase directly on the app – no need to redirect them to your website to buy.
It's no secret that making your customers' purchasing experience as easy as possible leads to more sales. If a potential customer needs to go through too many steps to purchase, they might give up on the whole idea and not buy.
That's what makes social commerce so convenient. Customers go through minimal steps, experience minimal friction, and still discover and purchase from your brand. 
Why should you care about social commerce? 
Social Commerce is here to stay. The world has shifted and eCommerce now accounts for almost a trillion dollars in annual spending in the U.S. alone. Combine that with a major increase in the expansion and usage of social media in the aftermath of 2020.  While your website is part of the shopping experience, social commerce gives you another platform to convert customers. Websites and social commerce go hand-in-hand in creating a five-star experience for your audience.
An omnichannel approach, including social media, websites, and maybe even hosting a webinar or creating a video, will help you reach all of your audiences' shopping personalities – from the impulse buyers watching an Instagram video to the analytical shoppers that need to study every detail on your website before they purchase a product.
Nearly every social media platform has a way to include commerce as part of your marketing strategy. From Facebook Shops to Instagram Checkout, the possibilities are almost endless on how you can use social media to promote your brand.
Let's not forget that an active and engaged community on social media can lead to customer loyalty. After all, 53% of Americans who follow brands on social media are more loyal to those brands.
Don't underestimate the power of customer loyalty. Ensuring a strong relationship between you and your customers on your social media channels can lead to more revenue for you. 65% of your company's business comes from existing customers, so it's not a relationship you can afford to lose.
How can you make new customers into lifelong fans using social commerce? 
While social commerce can be used for awareness, consideration, and conversion stages of the customer lifecycle, it can also be used to retain customers (and turn customers into raving fans). 
Let's take a look at 2 different strategies you can use to boost customer loyalty.
1. Encourage UGC
User-generated content (UGC) is key to recognizing your customer's experience and providing social proof to your audience that your product is well-liked by people like them. 93% of marketers agree that consumers trust content created by customers more than content created by brands. People trust people. 
UGC can expand your audience to new people. When someone posts about your product on their Instagram story, there's an opportunity to reach potential customers. Now that a new audience is aware that you exist, the next step in their journey would be to check out your brand's Instagram profile. But that might only happen if the original sharer tagged you in their Instagram Story in the first place. So how can you encourage people to tag you?
Re-sharing UGC on your profile can encourage your customers to tag you in their posts. When customers constantly see that you interact with your audience and share their content, they will be inspired to join in on the fun.
You could also promote a specific branded hashtag and ask followers to use it. This can make it easier for you to find posts that contain your brand and interact with your existing customers.
Let's take a look at ModCloth, an online clothing retailer. The brand's Instagram account asks followers to put the branded hashtag #MyModCloth on their social media posts. This strategy encourages people to take Insta-worthy photos of themselves in ModCloth clothing. In return, ModCloth features these UGC photos on their Instagram story.

2. Implement a loyalty program
Social Commerce Specialists know it's not enough to get new customers. They need a plan to earn more revenue through their existing customers. These strategies usually include repeat purchases, upsells, and cross-sells. But there's one strategy that stands out because not only does a business get more revenue, but it leaves your existing customers feeling appreciated.
Enter the customer loyalty program. Implementing a loyalty program amongst your existing customers encourages them to return to your business. This often forgotten piece of a marketing program is a phenomenal way to use social commerce to boost loyalty.
A customer loyalty program rewards customers for purchases or engaging with your brand. One popular option is for customers to earn points which can then be redeemed for discounts, free gifts, or exclusive access to new products. 
To automate this process, you could use different social media tools, which also help with data and analytics tracking to make sure your social commerce campaigns are actually working – or adjust accordingly. Here's an example by one of the most well-known examples by Starbucks.
Starbucks has one of the most popular loyalty programs. The coffee company makes sure that their customers are using it though. It implemented "Star Days" for a whole week and every day had a new reward for customers using the Starbucks loyalty program.
Star Days built on the current relationship with their customers – whether or not they were participants in the loyalty program. Notice how the social media post had two call-to-actions; the first is asking existing customers in the loyalty program to check out the app, and the second is encouraging people not in the loyalty program to join.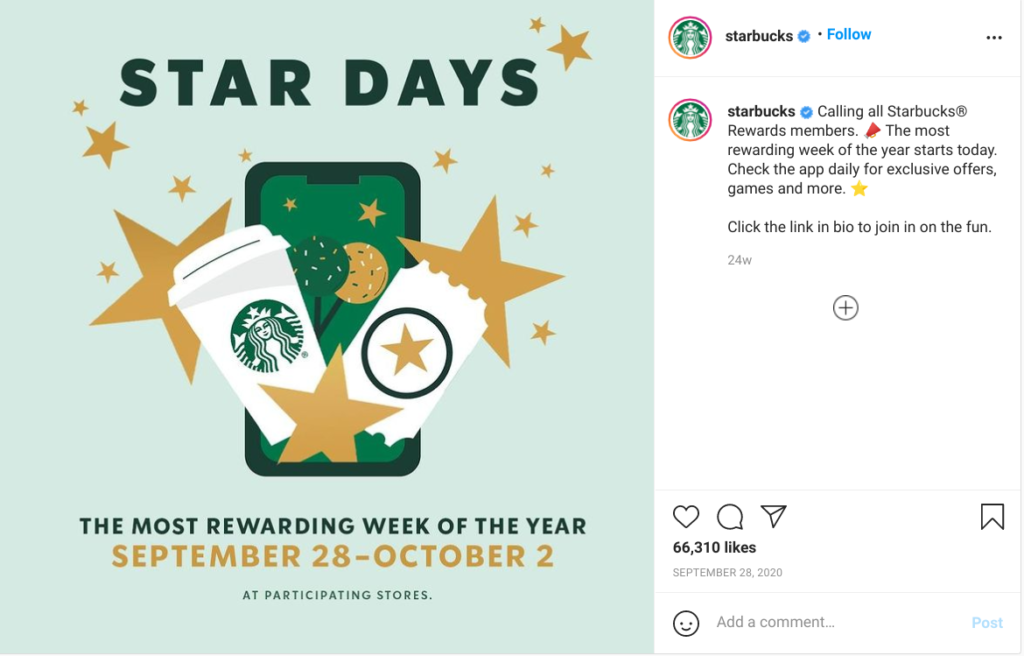 The strategy was to continue to build relationships with their customers and encourage them to participate in the loyalty program. It's fair to say that Starbucks has many happy and returning customers.
Final thoughts 
Attracting new customers is important, but you could earn far more revenue by using social commerce to boost loyalty among your audience with a unique ability to blend building relationships while selling products at the same time.
You can use these strategies to reward your audience with recognition, five-star customer service, and loyalty program benefits. They will pay you back in kind with glowing reviews, user-generated content, and lifelong loyalty. Request a demo today to learn more
---
About the Guest Author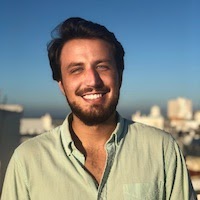 Raul Galera is the Partner Manager at ReferralCandy and CandyBar, two tools helping small and medium businesses run customer referral and loyalty programs. He's been working in the tech sector for the past seven years and regularly writes about marketing, eCommerce and tech.