There's no feeling quite like seeing purchases rolling in on a regular basis and acquiring happy customers who love your products.
However, it's highly unlikely that every single visitor to your site is making a purchase. This can be frustrating, but it also means there's room for improvement.
So how can you get a boost in eCommerce sales?
1. Focus on Existing Customers
Most eCommerce businesses focus all their energy on attracting new customers.
They push out Facebook ads to new audiences and relentlessly post on Instagram trying to get their products in front of new faces.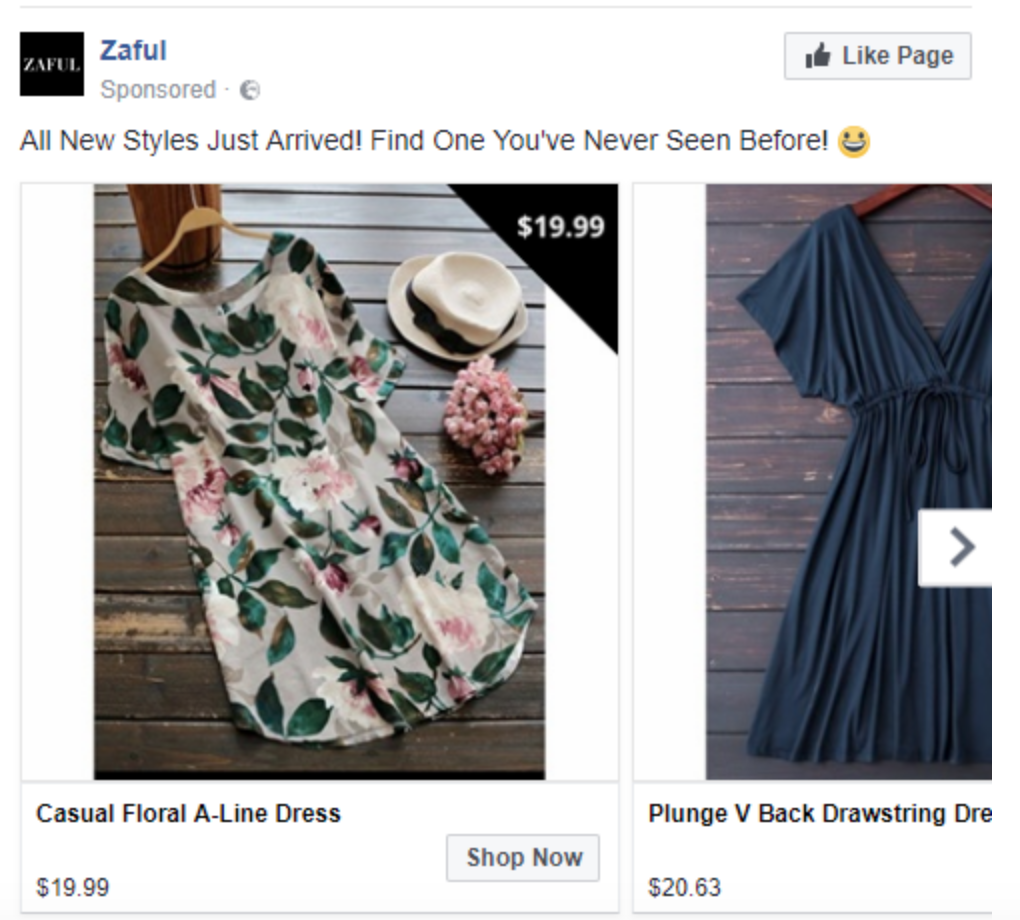 But customer acquisition is far more costly and time-consuming than focusing on your existing customers.
This is because you don't have to prove to people who've already bought from you that you're worth buying from.
And, because a large part of the customer acquisition process involves trying to show your value, you can shorten this step when selling to existing customers.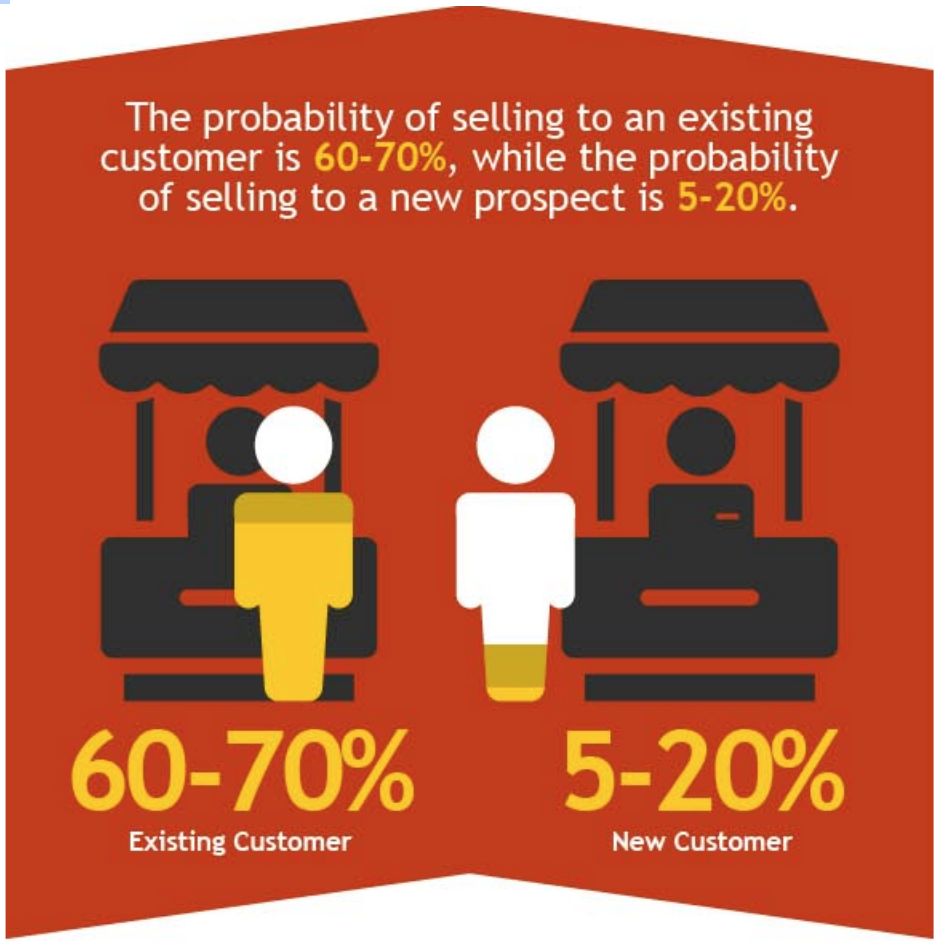 In fact, you're far more likely to sell to an existing customer than a new one (60-70% as opposed to 5-20%).
Customers who have already made a purchase (or, even better, multiple purchases) with you not only add more items to their shopping carts on a single visit, but they also have a higher conversion rate and generate more revenue than new customers every time they visit your shop.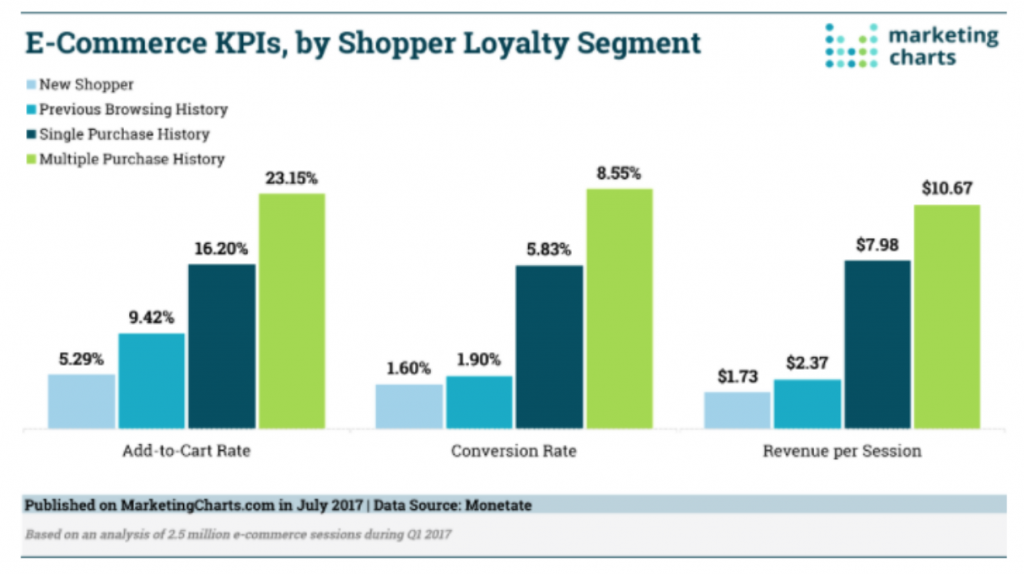 Here are some ways you can focus on existing customers to boost your eCommerce sales:
Offer existing customers a discount code for their next purchase

Retarget existing customers with social media ads

Segment your existing customers based on their previous purchases and send regular emails suggesting similar products

Invite existing customers to participate in a social media contest


2. Show Off Your Site Security
Cyber security is a huge safety concern for online shoppers.
Over the past few years we've seen data breaches in almost every sector and 46% of Americans have found themselves the victims of credit card fraud.
Persuading someone to hand over their card details is difficult at the best of times, but it's even harder if you don't openly show off the security of your site.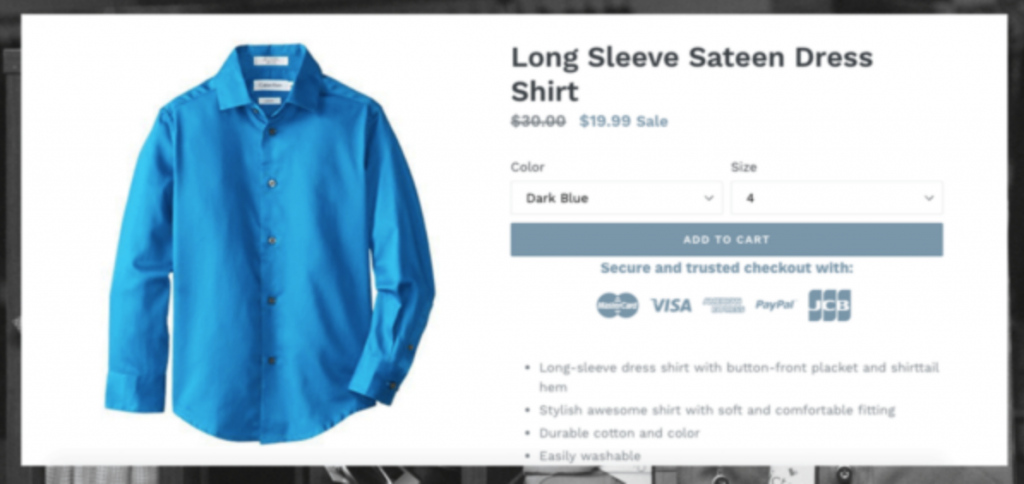 You can do this by:
Showcasing site is secure using "https"

Display any security badges that your website is using

Show any high-profile partnerships you have that strengthen the trust between you and the buyer

Highlight social proof from real customers to increase trust in your site
These few steps go a long way to quelling the fears of online buyers.
3. Add Video Demonstrations
Here's a fun stat:
People are up to 85% more likely to buy something after watching a product video.
This is a difficult number to ignore. If you're not already utilizing video on your product pages, it's time to start.
Product videos or demo videos give consumers a life-like look at what you're selling – something that's incredibly important when shopping online. Videos help mimick the touch and feel sensation you find shopping in brick and mortar stores.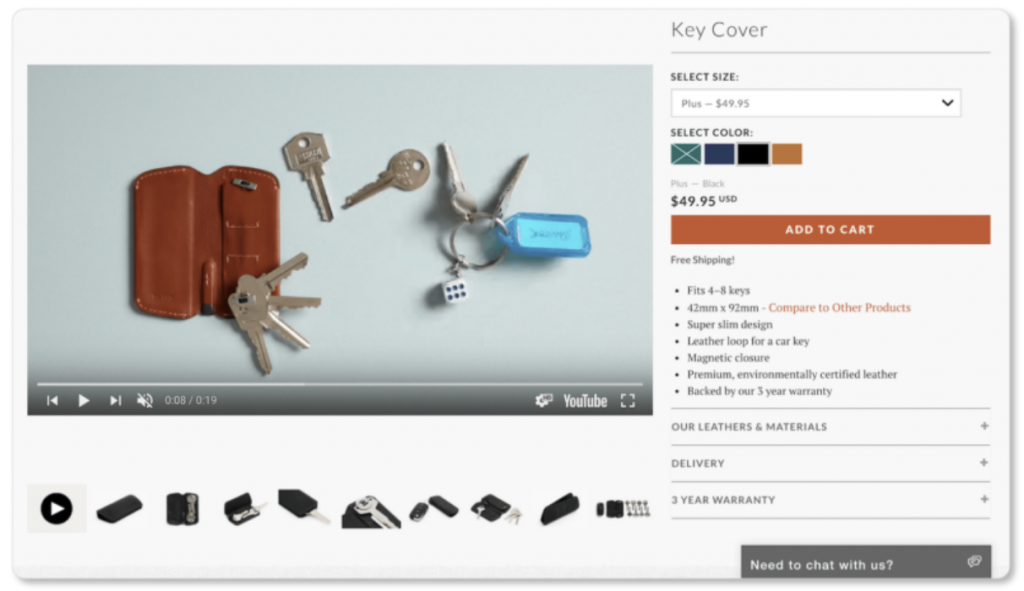 This store has a short video showing how their key covers work so that potential buyers can see it in action.
If you're stuck coming up with video ideas, try some of these:
Demo videos that show your product in action

How-to videos that show your product being used to solve a specific problem in a specific way

360 degree videos that show your product from all angles


4. Offer Time-Sensitive Discounts
Creating a sense of urgency is an incredibly powerful selling technique.
Nobody wants to feel like they're missing out on a great deal, which is why this is such an effective way to quickly boost sales.
Even a 5-10% discount on a specific day might boost your sales significantly, or you can offer a discount on one of your top selling items that's already generating revenue.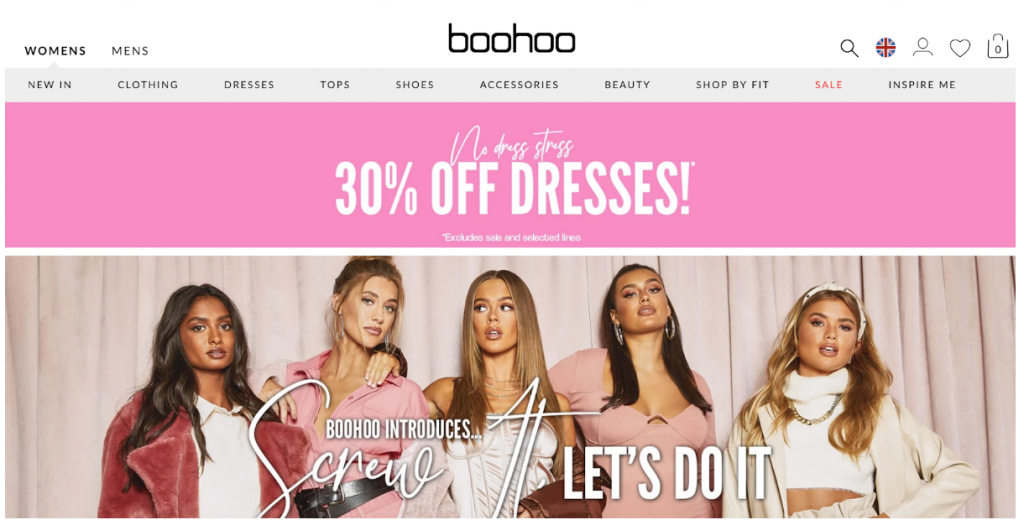 Boohoo is a big fan of this technique, and regularly offers discounts to customers on their website.
On top of this, they also integrate a countdown timer that ticks away while customers are browsing the site to create even more of a sense of urgency.
5. Make the Most of the Holidays and Peak Shopping Seasons
The last quarter of the year is packed full of holidays – there's Halloween, Thanksgiving, Black Friday, Cyber Monday, and Christmas, all of which offer another chance to increase your sales.
If you're not already taking advantage of these events, now's the time to start doing so.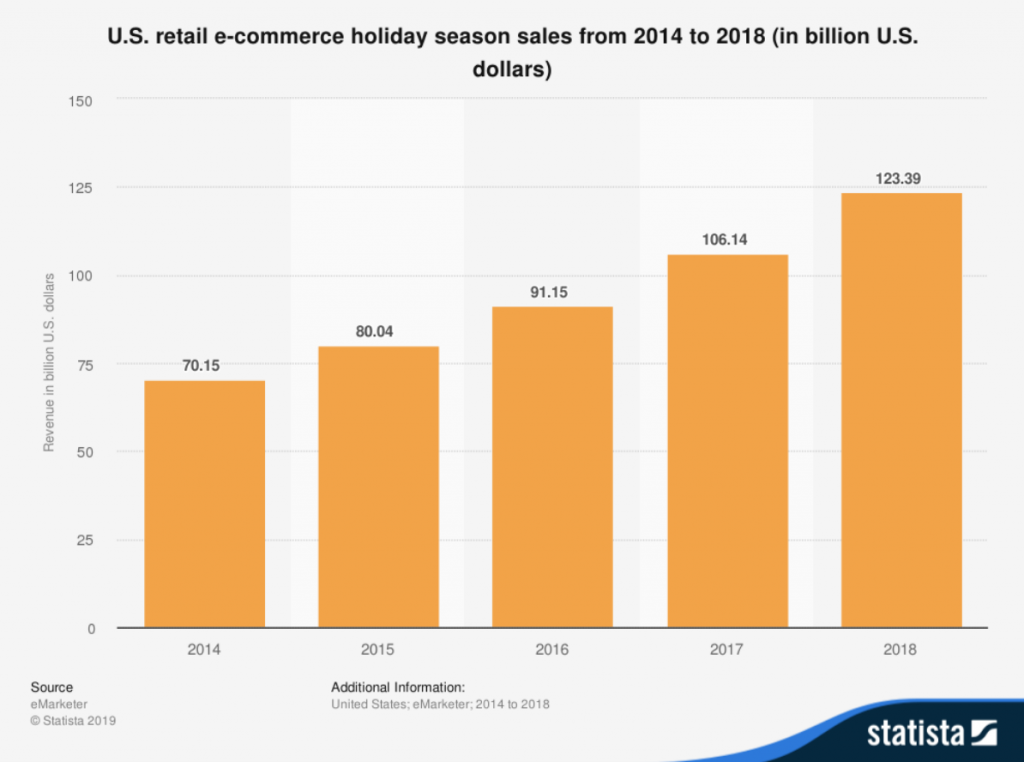 Every year, the number of eCommerce holiday sales has increased, and that's not about to change, particularly as Gen Z and Millennials gain more buying power.
Last year, the average American spent $846 on holiday gifts and purchased around 16 gifts in total.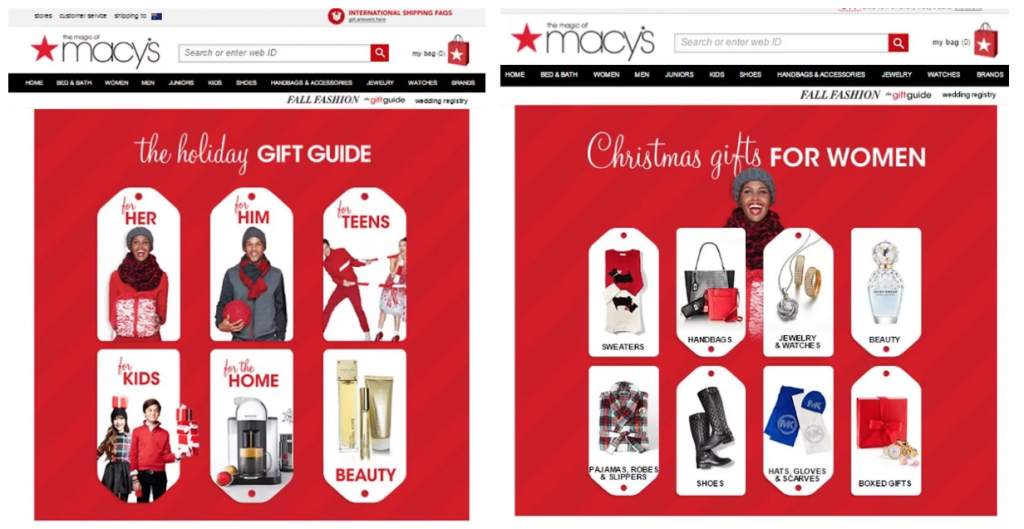 Each year, Macy's puts together Christmas gift guides to help shoppers find the right gifts.
But there are plenty of ways you can make the most of the holidays.
Consider things like:
Updating and using the right content to align with the season

Creating holiday-themed landing pages packed full of seasonal products

Going all out and giving your website a holiday makeover

Creating specific content for the holidays (like Macy's gift guides)

Offering discounts for certain holidays

Increasing the number of product emails you send out in the lead up to the holidays

Offering gift cards


6. Focus on Top Selling Items
Chances are, you already have a few products that perform better than others.
If you want to make sales quickly, maximize on this.
By highlighting your most popular products, you're not only showing potential customers products that they're likely to enjoy, but you're also creating a sense of FOMO (fear of missing out).
If they see that loads of other people have purchased a specific product, they're more likely to want it for themselves.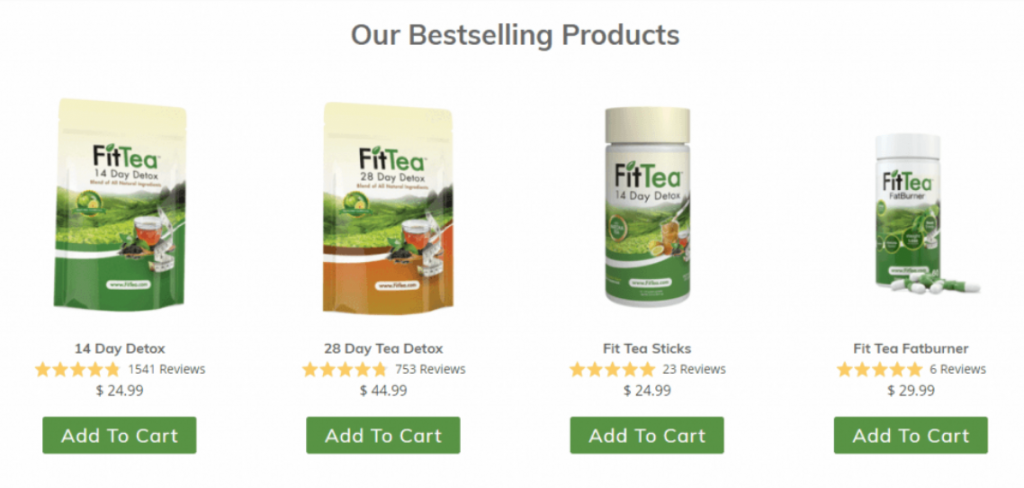 FitTea show a selection of their top selling products so that new customers can get inspiration and see what people just like them have already been spending their money on.
7. Reposition Your Products
But what about your products that aren't selling so well?
If you don't want to get rid of them entirely (why waste money on stock that isn't shifting?), you might want to change the way you're selling them.
It doesn't mean your product is bad if no one is buying it.
Instead, it might mean that you're positioning it in the wrong way. Maybe you're focusing on the wrong benefits, or you're trying to reach an audience that isn't interested in it.
Either way, a quick rejig of its positioning can dramatically increase sales in a short space of time.
For example, if you're in the business of selling cookbooks to students, really consider if that's the right market. Are low-income, digitally-savvy individuals really going to buy hard-back books for their shared kitchens?
The answer is probably no.
However, working professionals who love to cook on the weekends might. By simply targeting the item to a new audience, you may find new life with the product.
Making the Most of the Next Few Months
Start by focusing on the upcoming shopping season and think about the ways you can optimize your online store for those.
After that, it's a case of focusing on your best customers and products and incorporating user-generated content to build trust and boost eCommerce sales.
UGC and brand loyalty go hand-in-hand—your best customers are often the ones creating content about your products.
We're here to help you boost social eCommerce with UGC. Schedule a demo today to learn more.